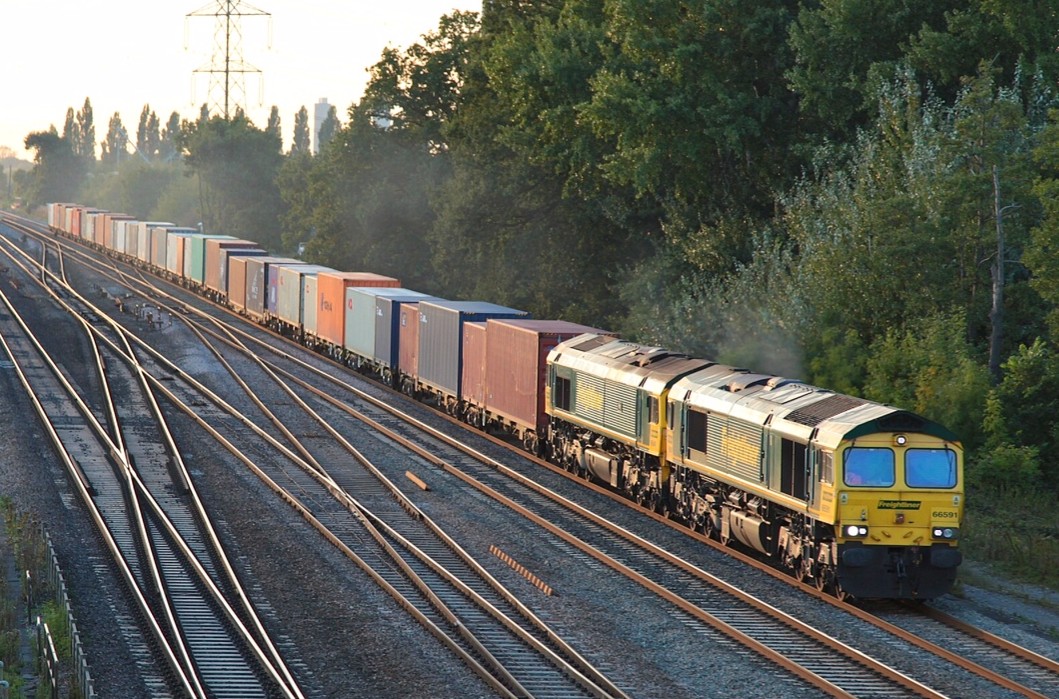 Intermodal transportation involves the movement of freight using multiple modes of transportation (ship, rail and truck) without any handling of the cargo itself, when changing from one mode to another. The intermodal concept can provide a sustainable, safe, cost effective and efficient form of distribution.
While intermodal freight forwarding utilising road transport between sea port and consignee has been commonplace in the UK for a long time, the last few years has seen demand for the movement of containers by rail grow appreciably. There has been significant investment in rail infrastructure at ports such as The Port of Felixstowe and enhancements by Network Rail to its branch lines. This investment has resulted from the recognition that rail can be a key factor in reducing the environmental impact of transport as well as helping reduce road congestion. As such, more and more freight is being transported via intermodal rail and we are seeing an increasing number of our customers using rail to reduce the carbon footprint of their distribution.
At PFE we can provide our customers with intermodal rail freight services, from the ports of Felixstowe and Southampton, to many conurbations in the UK.
Through a combination of our rail and road transport services, we offer door to door capability. Our road transport is used to link the supply chain from rail terminals and the delivery destination, where the contents of the containers are only then unloaded.
As with all of our services, our customers can be confident that we will provide the ultimate care and attention to your consignment. Our customers' goods are not re-handled anywhere in the process, and are tracked from order to delivery via PFE Vision. So you can have peace of mind that your goods will be delivered securely, when and where you want them.
Our goal is to get your containerised freight to destinations in the UK and Europe as quickly and efficiently at the lowest possible cost. For more information about our Intermodal services or for a quote, please get in touch.
Image accreditation: 'Great Duet' by John Grey Turner via flickr.com. Creative Commons usage BY-NC-ND 2.0. Image cropped and resized from original.