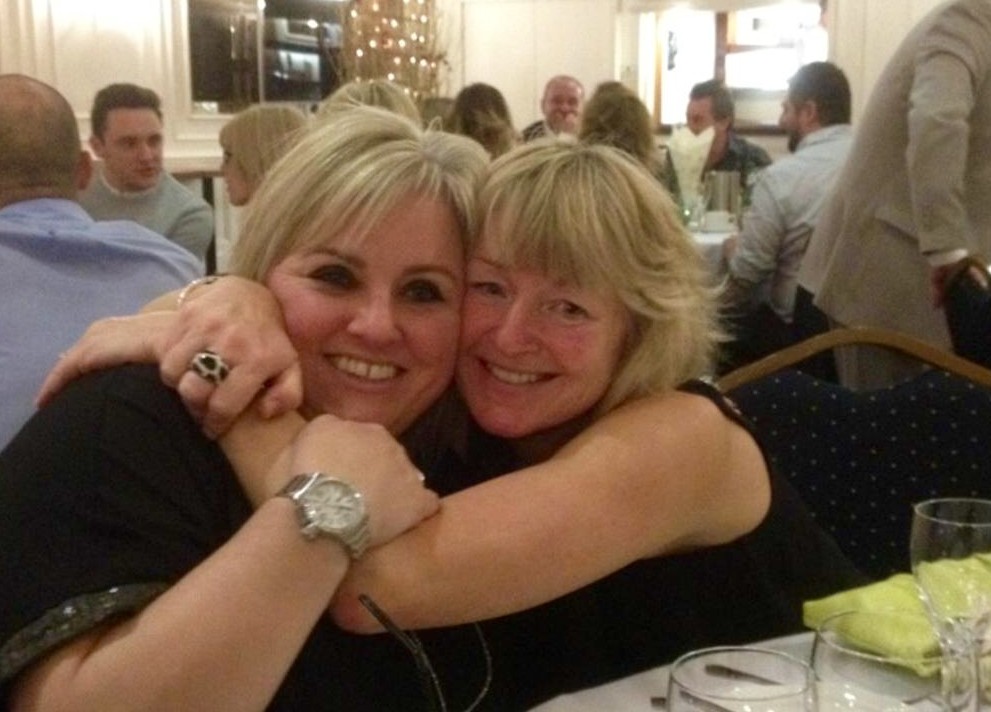 This time is the turn of two of PFE's longest serving team members to tell their PFE story – Anya and Gill, from our Customs Department.
What's your journey been with PFE?
Gill: I've been working at PFE since the very beginning, when the company was formed in 1984.
Anya: I joined in 1986.
Gill: There were only 9 people working for PFE back then. Anya was the team junior and had to do the jobs like filing, making tea and booking customers' shipments in. I looked after the customs documentation clearances.
Anya: It was so different back then. We couldn't track consignments like we can now using PFE Vision. We used to have to ring up the shipping lines and write on a board what the ETA arrival time for shipments was. Can you imagine that now? I used to do that every day.  
Gill: Customs entries used to be filled out by hand. You couldn't afford to make mistakes, because if you did, it took a long time to rectify anything and you could hold shipments up. There were a lot of manual processes. I remember when we first started using a fax machine. That was a big deal as we didn't have to rely on post to send things which was unreliable and caused delays. We can be more efficient now because of technology.
Anya: During all the time we've been working at PFE, we've always worked in the customs department. We're a close knit team and we all get on well.
Number of years in the industry?
Anya: Between us we've worked in the industry for over 60 years!

What makes PFE different from the rest?
Gill: It's a family firm. That's why I've stayed here so long and still enjoy working here. We've gone through so much as a team, we've got married, had children and we've shared it all. There's not much of a turnover of staff so you grow alongside people.  
Anya: There is still the same family atmosphere as when we started. The Directors make themselves available to the staff, they don't hide themselves away on another floor of the building. We've known the Directors for a long time and so we don't feel the status difference. They treat us like equals. We're also well looked after working at PFE. They are extremely generous and understanding. If someone needed help with a personal issue, the Directors would do their best for them.
Gill: PFE has been successful because everyone works hard and we have maintained our culture of looking after people, including our customers. You don't notice the company growing on a daily basis, but when you look back, you can see how far it's come.

What are three words that describe PFE?
Gill: Loyal, Hardworking, Generous.
Anya: Hardworking, Reliable, Family.

What is the favourite thing about your career?
Anya: I love my customers. I am so lucky to have such lovely customers who I really enjoy talking to. I have a good rapport with them and together we have a lot of fun.
Gill: I enjoy the whole working environment. It's nice to work with friends. You spend so much time at work, it's important to work with people you like.
Do you have any future ambitions?
Anya: After all this time we're quite settled in the customs team and that's where we'll stay.
Who was your favourite childhood hero and why?
Anya: My Dad.  
If you could only eat one meal for the rest of your life what would it be?
Anya: What a difficult question! Anything you had to eat for the rest of your life would get boring wouldn't it?
Gill: A roast. But not one I'd cooked myself. I like to go out for a roast at a carvery regularly.
What's your favourite movie?
Gill:  Any 'Carry On' movie.
Anya: The Way We Were. With Barbra Streisand and Robert Redford in his prime!