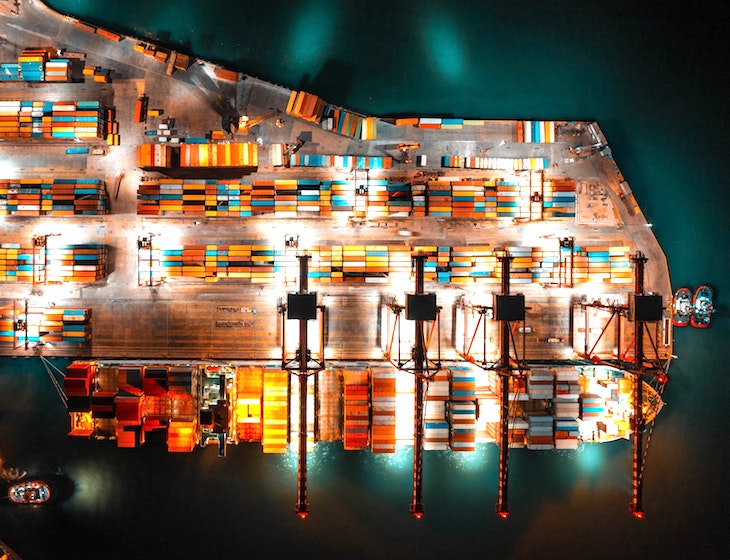 Vessel delays continue and schedule reliability remains low for Sea Freight services. The Port of Felixstowe refuses empty containers due to rising congestion and UK driver shortages become an even greater concern for supply chains. Here is a summary of this week's main industry news.
Severe Sea Freight Delays Continue
The current considerable delays in the Sea Freight market continue with all areas of the supply chain affected. Market demand continues to exceed supply and the availability of space is being made worse by poor equipment availability. Shipping lines are limiting booking acceptance as a result and with continuous vessel delays, schedule reliability is very low.
There is significant disruption at sea ports across Asia and the Indian Subcontinent, along with congestion at US, EU and UK ports. Carriers are experiencing delays of up to six weeks across Asia and the Indian Sub-Continent. Congestion at US ports is getting worse, with surging imports creating acute port congestion that has been impacting key west coast ports, now spreading to ports on the east coast. 
The situation at European ports is worsening with heavily congested landside operations and a shortage of port staff and container haulage across Europe. Waiting times of up to 10 days remain for vessels coming into the key hub ports, Hamburg, Rotterdam and Antwerp. In an attempt to clear the backlog, carriers are reducing the number of days containers can be stored at North European ports before additional fees are imposed. 
Due to the ongoing difficulties in ocean freight logistics, analysts are now stating that they do not expect the supply chain crisis to normalise before the end of next year. 
Port of Felixstowe Refuses Empty Containers
Over the last few weeks we have informed customers that the Port of Felixstowe is experiencing rising levels of congestion due to a surge in peak season volume and reduced productivity at the port resulting from public health measures and a lack of staff in the road transport sector. This has culminated in rising numbers of ships waiting to berth, vessels being redirected to other European ports before returning to Felixstowe with slower discharge times.
Unfortunately during the last week the problem has escalated and due to the high volume of containers on the terminal, empty containers are being shut out of the port in an effort to clear the congestion backlog. Empty containers are being taken to London Gateway incurring additional transport costs applied by hauliers. We will monitor and update our customers on a daily basis if your delivery has been affected along with notification of any additional costs.
We have been updated today that the port will shortly be accepting empty containers once again. We expect that the port will use cycles of refusing empty container restitution as a tool for managing congestion as we continue through peak season.
With the Port of Felixstowe at capacity and other UK ports getting busier, there is the possibility that vessels arriving at Felixstowe will be redirected to European ports or that carriers will begin to skip UK port calls until the backlog eases. These diversions and additional delays may constitute a serious threat to the UK's Christmas market.
Driver Shortages Now Greater Concern for Supply Chains
The severe shortage of UK HGV drivers is now a growing, exacerbating factor to the disruption to import supply chains. The situation at the Port of Felixstowe will create a knock-on effect to the already strained haulage industry as vehicles will be delayed getting back to Felixstowe to collect containers for their next delivery. The increasing displacement of trucks resulting from the refusal of empty container restitution at Felixstowe, along with the acute driver shortage is expected to extend container dwell times at ports significantly in the coming weeks. With empty containers no longer being able to return to ports and empties being transported to other port destinations at short notice, further delays to the collection of shipments once they reach the UK are inevitable. 
New Energy Transition Fee
As of 1st October 2021, DP World, who run the ports at Southampton and London Gateway, have introduced an Energy Transition Fee of £5.00 per container which will be passed on to the party handling the customs clearance.