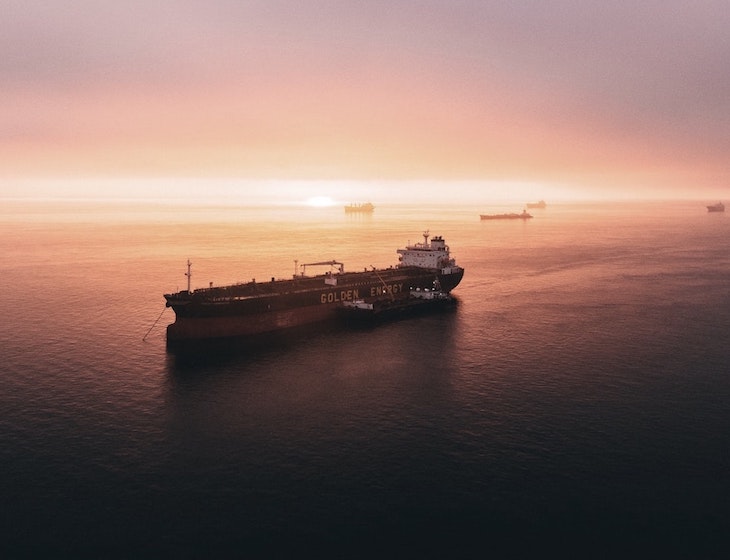 Blank sailings are imposed by shipping lines over the Golden Week period to manage capacity. Supply chains in Pakistan continue to be affected by flood damage to transportation infrastructure. Fuel price hike in Indonesia leads to widespread protests and dock workers at Liverpool's port plan to strike next week.
Shipping Lines Blank Sailings in the Lead Up to Golden Week
The failure of a peak season to materialise in the build-up to Golden Week has driven the shipping lines to blank sailings, reducing capacity in the Asia to Europe market quite significantly. The demand for goods from Asia has dropped as global inflationary pressures have intensified, impacting consumer confidence. Retailers have been able to reduce their bookings due to having plenty of stock already in regional distribution centres around the UK. With no increase in demand expected as consumer inflation worries continue to broaden, there is the possibility that carriers will announce further blank sailings over the next 12 weeks.
Flood Waters Begin to Subside but Damage Remains to Mobility Infrastructure in Pakistan
The devastating floods that left a third of Pakistan under water are now beginning to recede. The flood water has severely damaged the infrastructure in both rural and urban areas affecting nearly 3,000 km of roads and more than 140 bridges. Many routes remain partially or fully impassable, which is impeding the movement of transport around flood-affected areas. The blockages are affecting the delivery of some customers' goods to the Karachi port area leading to clearance delays. However warehouse and terminal operations continue to run as normal with no major impact. 
Protests in Indonesia Over Fuel Price Hike Block Roads
Thousands of protesters have rallied in Indonesia's biggest cities following the announcement last weekend by Indonesian President Joko Widodo about the government's decision to cut fuel subsidies, letting prices rise by 30%. This price rise, the first in eight years, comes in the face of soaring inflation. Protests took place last week in and around the capital Jakarta and the cities of Surabaya, Makassar, Kendari, Aceh, and Yogyakarta. Protesters burned tyres and blocked roads in response to the news. While there has been no impact on factory production or the movement of cargo out of factories to ports as yet, the protests threaten the stability of the region and may lead to ongoing political unrest as we've seen recently in Sri Lanka. We will keep you updated on any further changes as and when they happen.
Workers at Liverpool Port to Strike
More than 560 dockworkers are threatening to go on strike from September 19th to October 3rd at the Port of Liverpool. Unite union is carrying out the strike over poor pay and improper working conditions. The port workers voted for a strike in August when they were offered a pay rise of 7%. The latest meetings between port officials and Unite members were unable to reach a resolution making the strike likely to go ahead. While the strike at Liverpool port is unlikely to have big implications for UK supply chains, it is indicative of the Unite's position which may lead to further balloting for additional strikes at the Port of Felixstowe. 
New CDS Less Than One Month to Go! Are You Ready?
HMRC is closing its Customs Handling of Import and Export Freight (CHIEF) system from September 30th 2022. It is being replaced by the Customs Declaration Service (CDS) as the UK's new single customs platform. We have sent out a notice via DocuSign to advise what steps need to be taken to avoid delays. 
CLICK HERE to ensure you take action to ensure we can continue to clear your freight.