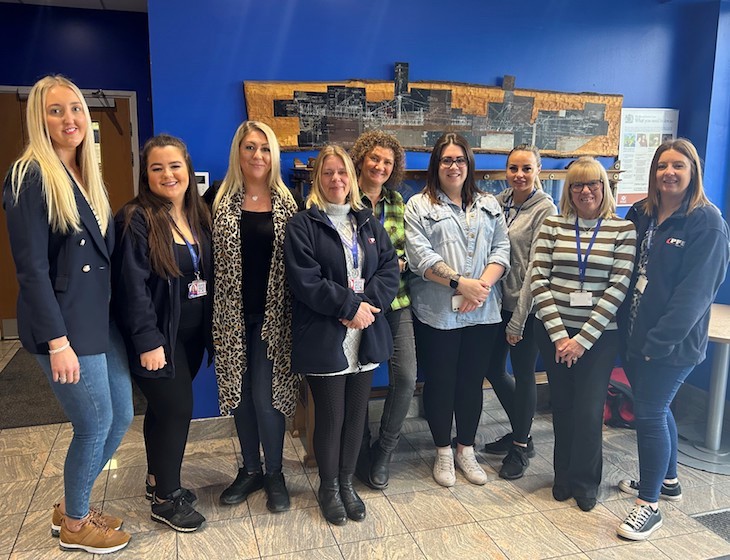 In the month that celebrates International Women's Day, we review the challenges the industry faces with attracting a diverse workforce and how PFE supports roles for women.
The logistics sector has traditionally been associated with physical work and consequently has generally been considered a masculine sector. That said, logistics businesses have made significant progress towards gender equality in recent decades. Despite this progress the sector is still lagging behind many others.
Why is there this challenge for the industry?
The logistics profession continues to be dogged by the perception that it's all about physical work – moving and lifting that has traditionally been described as masculine. Nearly 1.5m people work in transport and logistics in the UK. But less than a quarter of these employees are female, according to the UK Commission for Employment and Skills (UKCES). Only 13% of senior leadership roles are held by women in logistics.[1]
In reality, the logistics field offers many opportunities for women. Logistics permeates every industry and business sector in the world – retail, technology, construction, transport and so on. This means that in addition to jobs involving a considerable amount of physical work such as warehouse employees, there's also a requirement for business development and customer-facing service roles with expertise in the industries in which customers operate. 
Simultaneously, there are leadership roles that require an excellent grasp of business management. Regardless of gender, the industry needs problem-solvers and innovative thinkers to propel it forward.
What progress has been made?
In recent years there has been a shift towards more women working in the industry. For example, there are many more roles in a warehouse setting that women are increasingly taking such as management and supervision roles. The growing levels of automation mean that the physical aspect of work in warehouses is less of a barrier. The warehouse as a workplace is moving to becoming less male dominated than it has been. 
Likewise there has been a shift in recent years to a growing number of women working in the haulage sector, with women taking roles as truck drivers or working in transport in a management capacity. 
Why is a diverse workforce important?
Numerous scientific studies have shown that gender diversity in the workforce not only fosters collaboration, understanding and tolerance, but also boosts competitiveness, productivity and corporate social responsibility.
It has been cited by many business leaders that the sector must do a better job of supporting talented women and fostering a culture that talented people gravitate towards. Many companies have taken on this task by introducing aspects such as flexible working hours, professional retraining and measures to avoid loss of women in the workforce. 
How does PFE support roles for women?
PFE has a number of women working across all departments. Our warehouse and transport teams include women that are involved in the smooth running of operations and there are roles for women in all aspects of our business.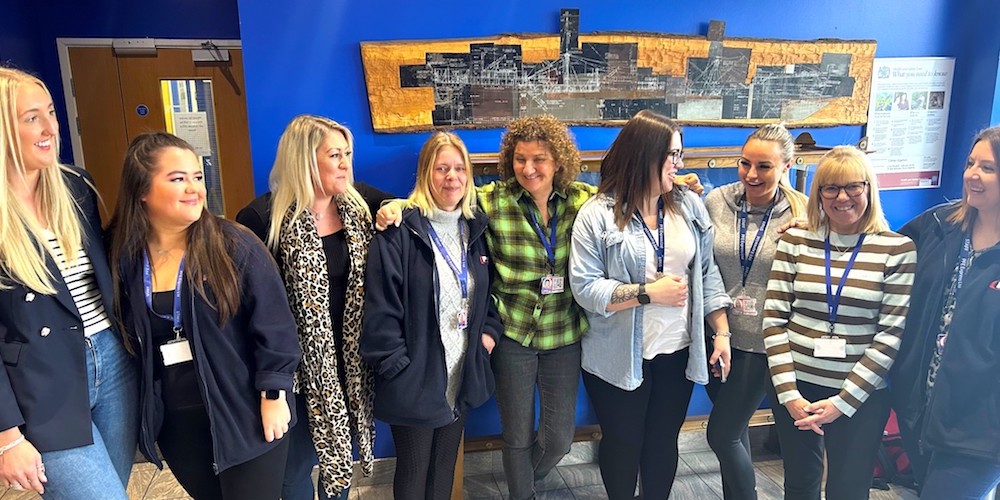 "I manage a diverse team of women and men who manage one of PFE's key customer accounts. To get the job done you need variety in the skills and expertise of the team," says Abi Girling Weeks. "What's important is having people in the team, whatever their gender that are able to cope with the challenges of the job, which involves solving problems and dealing with conflict resolution".
"For me, being a woman in the logistics industry hasn't been much of an issue," continues Abi. "I can see why the industry may seem daunting to some, but it's important to understand that current perceptions of the industry aren't always accurate. It's also important to inspire and encourage other women into the industry. We should relish diversity. The industry will only be able to attract the right talent and overcome its perception issues by better promoting the scope of opportunities available."
According to Ellie Tempest, PFE's HR Manager, the main reason for the gender divide is the perception of the industry. "At PFE we're keen to champion women leading the way and acting as role models to other females looking to go into freight forwarding. Women have a strong future within logistics as we see the demand shift from physicality to business improvement. Today, women represent 47% of our office workforce, 27% of our management team and we encourage equal opportunities across all areas of the business." 
Ellie explains the steps that PFE is taking to attract more female workers to the business. "We are looking to increase the number of women at PFE by identifying roles that could be suited to women and in management roles within our current succession plans. PFE have also made concerted efforts over the years to improve facilities to keep all of our staff healthy and safe, creating an excellent workplace for our female team members."
To women considering a career in Freight Forwarding, Ellie encourages it, "Freight forwarding is so much more than moving goods and lifting boxes. There are so many roles that require commercial acumen, customer management and project administration" says Ellie, "You'd be surprised by how much you could bring to your first role in the sector and how rewarding your career could be."
At PFE we recognise that as supply chains become ever more complex, within this complexity is opportunity. There are now so many more roles available, roles that go beyond the warehouse floor. The door is open at PFE to become involved with any area of work and we encourage women into the industry.
References
[1] https://theloadstar.com/time-for-an-inevitable-change-more-women-at-the-top-in-logistics/