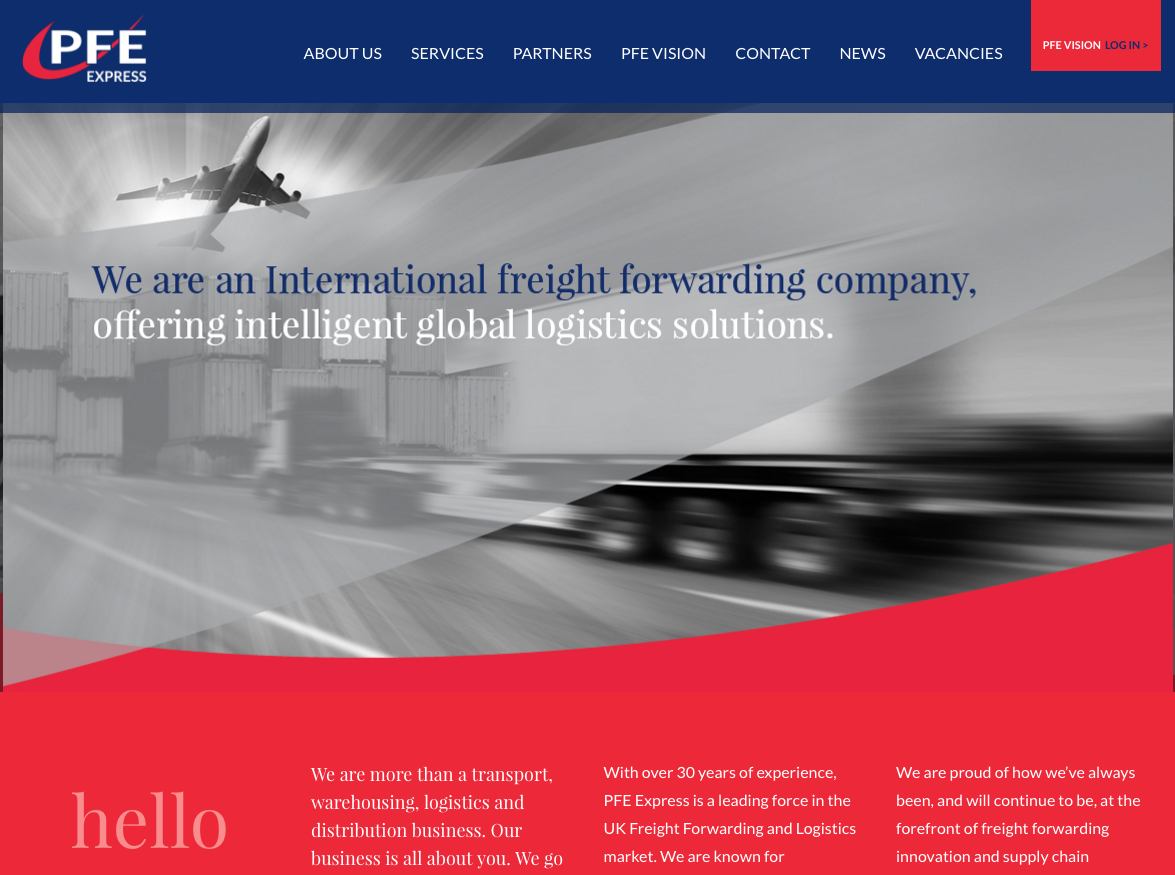 It's the start of a new year and we're celebrating the launch of our new company website. Over the last few months we've been working hard behind the scenes developing a website that represents PFE in 2017. And so, we are delighted to unveil our new look, new content website!
The new website provides a clear message of who we are, what we stand for and where our business is going. The design has had a facelift and now has a more contemporary look and feel, includes photography of our own people and provides an intuitive and site-wide navigation system that directs users to the information most relevant to them. It is also fully responsive with mobile devices, making it easy to navigate on a wide range of web browsers and portable devices.
Going forward, we want to bring you more information about the work that we're doing at PFE. We will communicate with you regularly through our news page and provide ongoing new articles and notifications. We also plan to continue adding more content and information to the site over time that will provide an even better user experience for all of our customers.
We're really proud of the new website and the work that everyone involved has put into getting the site ready for 2017. If you have any feedback, we'd love to know what you think.