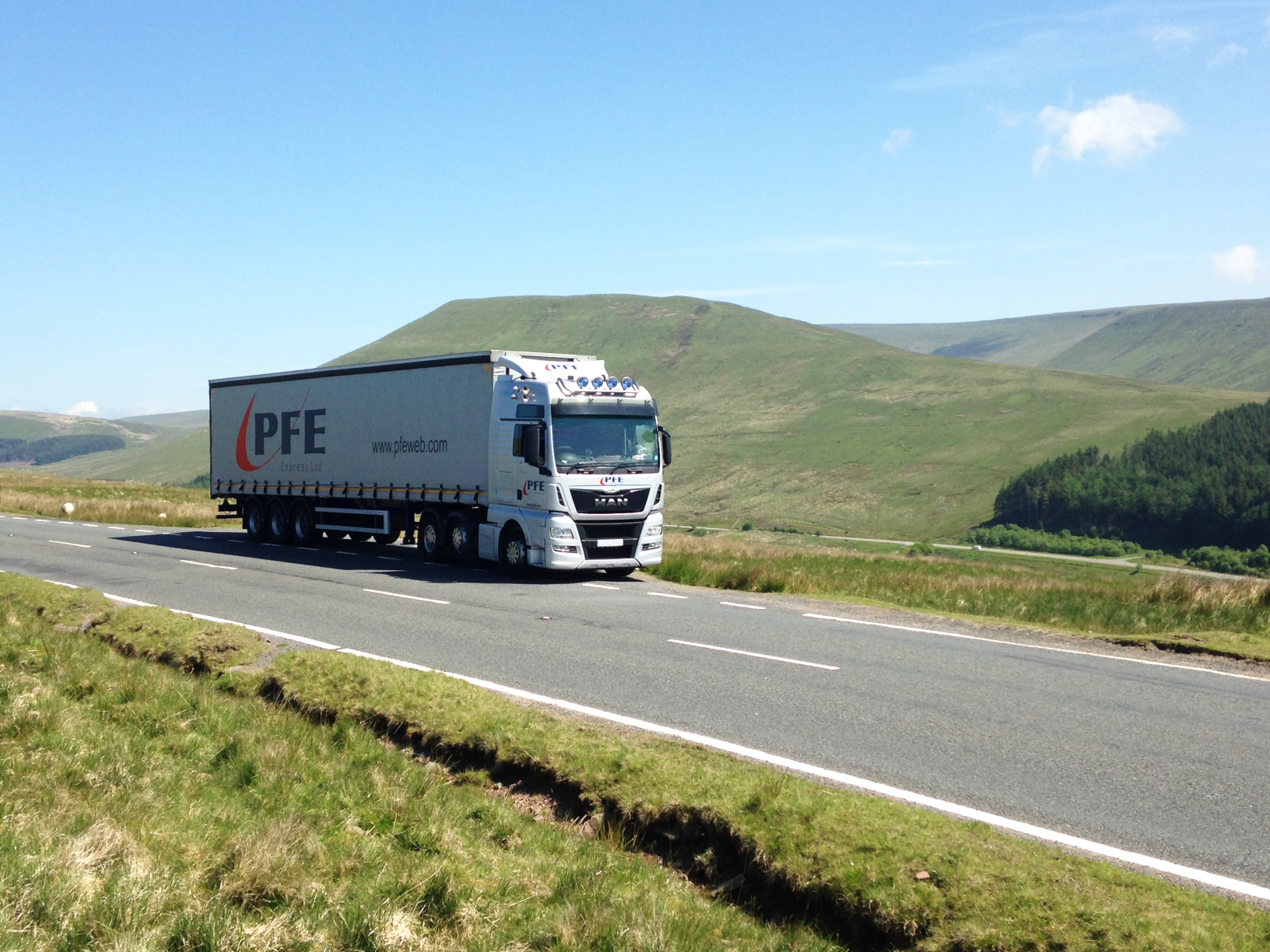 Over the last year we have continued to grow our European Transport service as a response to our customers' needs. Getting your cargo transported throughout Europe needn't feel like a daunting task. We are here to help. Our service is entirely flexible and we can help with LCL, Express and FCL services. We provide daily/24-7 services to and from Europe via road, sea and air, and can organise your distribution from end-to-end, handling everything from full trailers to smaller consignments, even as small as individual cartons.
Alan Hibbard, who has recently joined PFE to head up the European Transport team says: "It's been a pleasure working for PFE these last few months. The culture of can-do attitude and the agility to turn around cargo is something I have not witnessed before. At PFE we believe the important thing is to get a job done and that means going beyond the norm, is the norm!"
It is this dedication to our customers that defines the culture at PFE. Customer loyalty is extremely important to us and as a result we work hard to ensure that we offer a consistently high level of service and reliability. We only work with the best transport partners in Europe that offer a premium level of service. However our well established network and connections with our European Transport partners also means that we can offer competitive rates combined with quality of service.
Another benefit of our service is that, through our web-based tool PFE Vision, we give our customers complete visibility of the cargo we are handling on their behalf. The data in PFE Vision is live data meaning that what the customer sees, is reliably what is happening on the ground. A customer who has cargo placed with us is able to see the status of their cargo, obtain delivery dates and also find all their paperwork relating to that job all in one place. Wherever they are in the world, a customer has complete door-to-door visibility of their consignment and can access all the information they need.
We will continue to look for new opportunities to develop our European Transport service. We are very excited about the expansion of our Turkey supply chain and the potential this offers to our customers.  
"There's lots of positive things to say about our European Transport service" reflects Alan. "We are here to take the hassle out of our service across Europe for our customers. For example, If you have a complex LCL multiple order, we will manage the whole process for you. You have one point of contact that takes ownership of that supply chain. That's what we're all about."
For more information about our range of European Services for a quote, please get in touch.