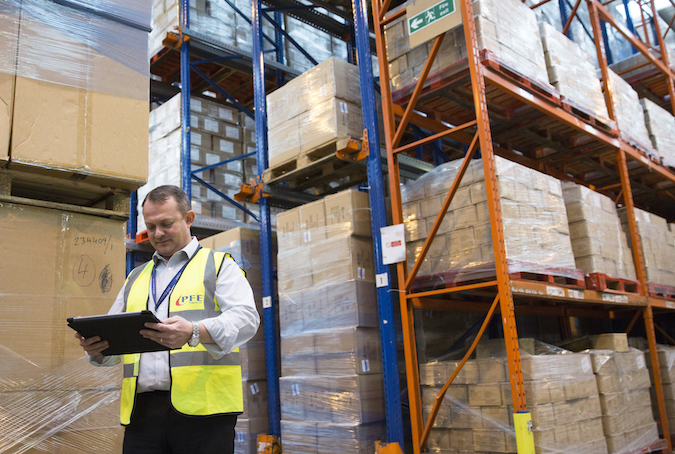 The humble warehouse, originally a place to house grain to avoid famine, is now central to serving the demands of the consumer driven environment of the 21st Century. The warehouse and warehouse technology innovations are being pushed forward by ever-increasing demands for better and faster service. A big part of this demand stems from heightened consumer expectation over the last decade for the rapid availability of products. This has resulted in stimulating widespread changes to warehouses and fulfillment operations the world over.
During the last decade of the warehouse's evolution, focus has been primarily on improving productivity of warehouse workers, increasing accuracy of deliveries and optimising the usage of warehouse space. The improvement in technology has resulted in the development of Warehouse Management Systems (WMS). With a primary focus of managing the movement and storage of goods within warehouse environments, the WMS has enabled more cost-effective and speedy operations.
At PFE we are developing our own in-house WMS in response to the needs of our customers. Our WMS will ultimately enable us to provide a more efficient and agile service. The development of our WMS has included the rethinking of our fulfilment processes, technology needs, operational priorities and warehouse footprint. Its evolution will streamline our processes to enable us to respond and deliver cargo faster and more efficiently. It will also provide greater control and management of our operations:
Automation – we will automate processes such as identification of goods through bar-coding to manage processes which were once done manually.
Traceability – from receiving an order to putting it out for delivery, our WMS will manage the order process which will allow our customers to trace the stock we are holding for them.
Accuracy – the WMS system will track the movement of goods in real time, creating more insights into inventory and increased accuracy.
Integration – warehouses are a node in the entire supply chain. Our WMS will allow us to integrate with our PFE Vision system to give our customers complete visibility of their consignment.
Going forward warehouses will increasingly playing a critical role in generating supply chain efficiencies across many industries. We will continue to see the evolution of new warehouse technologies being used to support growing warehouse operations. At PFE, as we have always done, we will focus on developing our warehouse IT capability to service our customers' needs and  allow our customers to control their own inventories. We are still in the process of embedding our WMS fully within our supply chain management systems. We will keep you informed as the year progresses of any further updates.