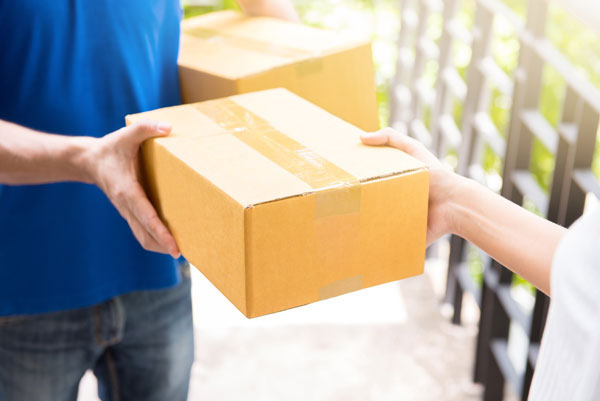 In early 2014, PFE Express Limited opened a joint venture company in Oldham to offer our customers solutions for web fulfilment and remedial processing. Over the last two years we have continued to grow our Retail and Web Fulfilment service as a response to our customers' needs. We now offer the following services:
Web Fulfilment

Pick & Pack Services

Flexible Re-processing services – bar coding, retail preparation, tagging & bagging

Reverse Logistics

Storage
Our fulfilment solutions provide a seamless service from order processing and management of inventory through to pick, pack and dispatch, designed to optimise supply chain management. Catering for both Wholesalers and Retailers, we provide fulfilment services for your business, serving your customers with the highest level of speed and efficiency. From an ad hoc processing job to continuous retail or web fulfilment, we can help.
Retail Fulfilment
Our business-to-business fulfilment is at the heart of what we do. Offering distribution to store or trade customers across Europe, we manage store replenishment logistics for retail customers across the UK. We also offer Wholesale fulfilment services, getting stock to distributors or wholesalers in the UK and Worldwide.
Web Fulfilment
We also provide Web Fulfilment services to privately owned, eCommerce businesses through to large retailers who operate via high street and online stores. We offer order processing, picking and packing and dispatch from our secure warehouse in Oldham. Whether you have 50 parcels an hour, a day or a week, we are here to help.
Thanks to access to all PFE systems our fulfilment clients have visibility via PFE Vision to their products, with full traceability to maximise the efficiency of the supply chain.
Ian Unwin, who heads up the Retail & Web Fulfilment team says: "Whether you're looking for retail logistics or consumer direct fulfilment services, we can help. In many cases, we work with customers where the same goods are supplied both to retail stores and to individual consumers. In this situation our customers benefit from being able to unify their stock in a single location. When managed simultaneously, we can be more efficient." Ian continues, " At PFE we have the flexibility to adapt our services to suit our customers' needs. That's why they choose to work with us. Whatever volume our customers' require, we'll offer a cost effective solution and ensure that our customers' goods are handled with care and precision."
For more information about our range of Retail & Web Fulfilment Services, please get in touch.