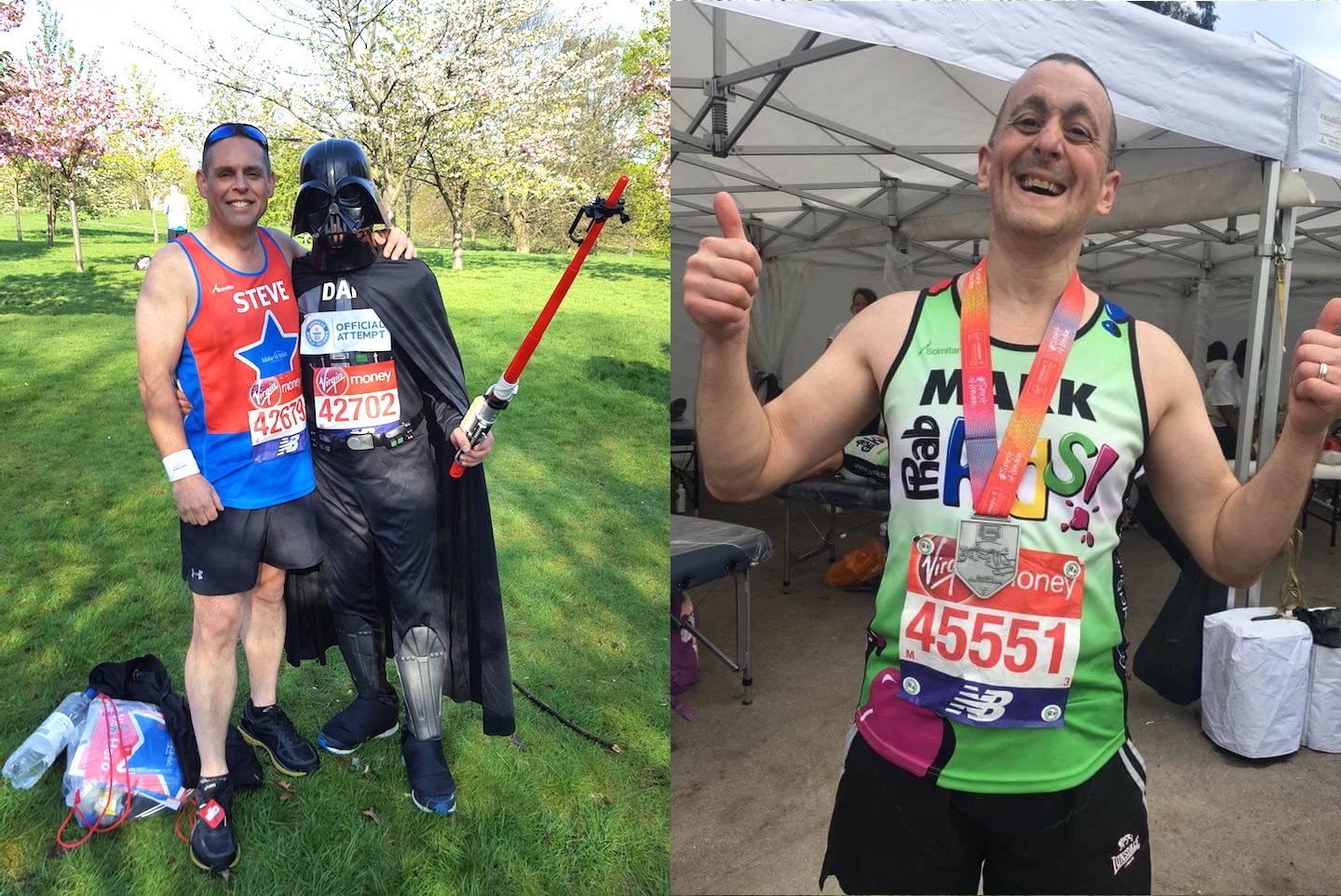 Last weekend two PFE employees put themselves through the mill of the hottest London Marathon on record to raise money for two fantastic charities – Make-A-Wish Foundation and PhabKids.
Steve Hart, one of our drivers, ran the marathon on behalf of the Make-A-Wish Foundation which grants wishes to enrich the lives of children and young people fighting life-threatening conditions. Steve had run the London Marathon a number of times previously and this year he was aiming to run sub four hours, which has been a personal ambition of his.
The training went really well this year, I followed a professional training programme which improved my speed, says Steve. Unfortunately the weather will have prevented many people from achieving a personal best. Most of our training took place in temperatures below freezing and then there wasn't time to acclimatise to the massive shift in temperature.
The atmosphere was amazing, the sun certainly brought out the crowds, says Steve. Also because of the advice the runners were given about being careful in the heat, many people had decided to just enjoy the event and try and get round, which made it feel more relaxed then usual."
The heat was extremely intense, reflects Steve. Despite that I still attempted to run as if it were a normal day. I did 4 hours 11 minutes in the end. Given the brutal conditions I'm over the moon with that. I celebrated with a massage at the Make-A-Wish get together afterwards!
Thanks to the generosity of Steve's family, friends and the team at PFE, Steve raised over £2,500 for Make-A-Wish.
Mark Jameson who is our reception assistant, ran his second ever London Marathon fundraising for the charity PhabKids which encourages and supports children with disabilities to share and enjoy activities with able-bodied children through a series of clubs across the country.
PhabKids is such a nice charity, says Mark. I fell in love with it. The people organising the marathon team were so lovely and did such a good job of arranging everything for us. I am very pleased to have raised over £1,800 for the charity so far. Thank you to everyone who supported me.
The heat on the day was brutal. It just sapped the energy out of me, reflects Mark. I wasn't expecting to get a personal best any way because my training hadn't gone according to plan. But I did struggle and you can't imagine the relief I felt when I crossed the finishing line after 4 hours and 58 minutes and I could finally stop running
The crowds were more amazing than ever this year, there wasn't anywhere on the route that wasn't lined with people. They pulled me along and kept me going. Despite the physical struggle I still managed to enjoy it because of the fabulous people cheering us on.
2018 will probably be my last marathon. Mrs Jameson has said no more – because of the time that it takes out of my life. We have young children so it's not really fair on them. I'm still planning on running half marathons though, and I'll still be supporting PhabKids.