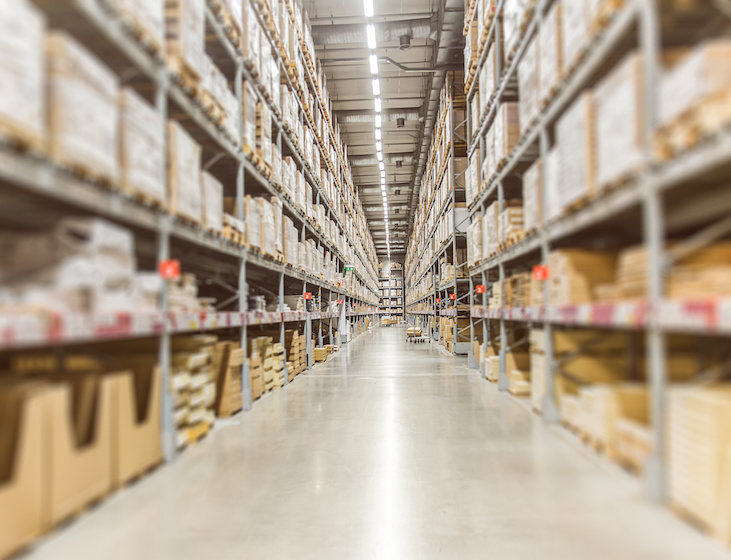 If you are importing goods from non EU countries, using a customs bonded warehouse can
save money, manage supply, protect the value of your goods and ensure speedy customs clearance
.
What is a customs bonded warehouse?
A bonded warehouse (sometimes referred to as a customs warehouse) is a secure warehouse where imported goods that are intended for export can be stored in the UK without actually entering the UK market. This means that goods liable for import duty and/or Value Added Tax (VAT) charges can be deferred until the goods are sold or removed from the bonded warehouse. So while products are in the bonded warehouse, they are effectively in a duty-free zone.
Bonded warehouses are facilities that work under the control of customs authorities. They are licensed by the government to accept imported goods until the payment of customs duty. Once goods are stored in a bonded warehouse, it is against the law for owners to interfere with their goods without the permission of customs authorities.
Bonded warehouses can still offer the services you would expect a public warehouse to provide. For example, goods being stored in a bonded warehouse are still able to be re-packaged and made ready for distribution.
Why you should consider a bonded warehouse
Improved cash flow
Deferral of duty and VAT payments until goods have been purchased can have a positive impact on cash flow. By storing your goods in a bonded warehouse, you'll only pay the import duty when they enter the UK market, thus avoiding paying taxes up front. Products can remain in stock for months without incurring duty payments improving cash flow and reducing the need for borrowing.
No import duty if you're exporting the goods
If you're importing with the intention of exporting the goods, keeping your goods in a bonded warehouse means you won't have to pay any import duty on products you export. This means a business can avoid paying duty twice, significantly cutting costs.
(It's also worth noting that if your goods need to be destroyed without being sold, you're not required to pay the import duty on them subject to approval from Customs.)
Improved efficiency
A customs bonded warehouse service creates many efficiencies such as offering compliance with customs legislation that is managed on your behalf. All inward and outward customs documentation is taken care of as part of the bonded warehouse service.
Increased security
Bonded warehouses now all have to adhere to AEO standards. To obtain AEO status, warehouse owners have to ensure appropriate records of compliance within customs requirements and show proof of appropriate safety and security measures.
Why choose PFE?
At PFE, we operate an bonded 80,000 sq ft warehouse in Witham, which is conveniently located close to the Port of Felixstowe. This means our customers can store goods at the port of entry and distribute them as and when required. Goods are stored and delivered in one seamless process reducing costs across the supply chain.
Our warehouse service also offers the accelerated removal and release of cargo, efficient stock management and complete product traceability throughout the supply chain. Our warehouse facility is maintained to the highest standards and we are AEO accredited. With the latest handling equipment and secure facilities, our warehouse is safe, efficient and secure.
Contact us to find out more.