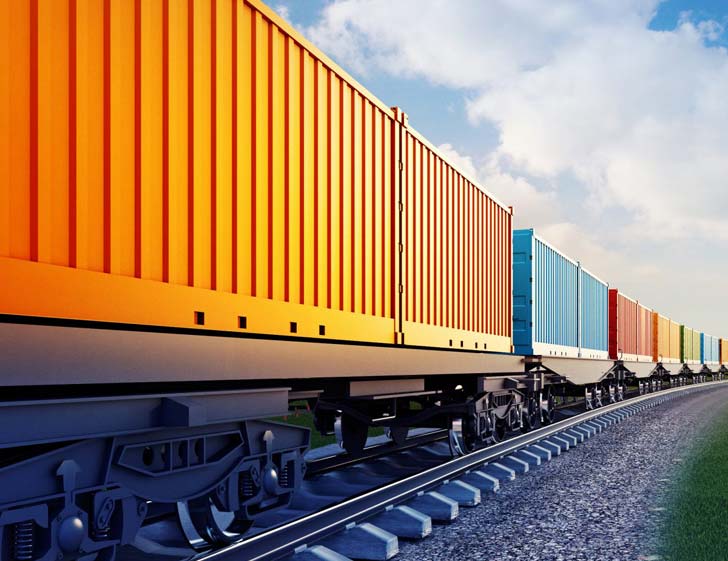 Usage of the freight rail services between China and Europe has increased rapidly in the last year with record high numbers of cargo trains running to and from Europe. We discuss the key considerations for PFE's customers contemplating using the direct rail freight services to Europe and the UK. 
What is driving growth?
China has made direct rail services a major feature of its Belt and Road Initiative (BRI). BRI aims to restore and develop the ancient Silk Road between China and Europe, by encouraging investment in transport and logistics, to boost Chinese trade and investment and economic integration.
Just 10 years ago, regular direct freight services from China to Europe did not exist. Today, they connect roughly 48 Chinese cities with 40 European cities in 14 countries. The China to Europe freight rail service network has, as of March 2019, completed over 13,000 trips.
What industries are using the rail services?
The highest frequency of trains departing from China to Europe tend to carry heavy weight machinery. However the full scope of goods now being delivered to European customers includes clothing, chemicals, automobile parts, grains, wines, coffee beans and electronic goods such as computers and mobile phones. 
While bringing back to Asian markets, trains tend to contain European food, machinery and equipment as well as timber, metal products and chemical raw materials.
Key considerations
Just three years ago the China to Europe rail service was considered to be little more than an interesting alternative to lengthy ocean shipping and expensive air freight. Recent technical improvements to rail systems and customs processes have made the rail services faster and more feasible for a broader range of goods. 
These service enhancements mean that for some of PFE's customers the rail freight service has offered scenarios where train services have successfully complemented traditional ocean/air services. Particularly situations where multimodal strategies – stringing together ocean, rail, air and road – ensure that products get to their destinations faster and/or more economically.
There has been much interest about the possible advantages of the rail service being cheaper than air freight and faster than sea. The table below shows a comparison of the different freight transport options:
Key rail routes:
Zhengzhou to Hamburg (by train)  and oncarriage by truck to UK (Priority)
Zhengzhou to Liege (by train) and on carriage by truck to UK (Secondary – cost demand)
Transport Method
Air
Rail
Sea
Transit Time

Direct 13 hours




(Indirect 3 days)   

     

18-20 days via Hamburg




19-21 days via Liege                     

30 days 

Origin


Main Airports

Zhengzhou

Main Seaports

Frequency


Daily

4-5 schedules a week

Sunday/Saturday
Whilst costs for each mode change based on supply and demand as a guide the Rail is approx. 4 times more costly than Seafreight and Airfreight is significantly higher than Rail and very size/weight dependent.
(It is important to note that the initial glitches with the rail service have not been completely ironed out. There can still be problems with capacity at peak periods and congestion where several rail services converge.)
What's the outlook?
The positive year on year growth shows that there has been a sharp uptake of the services, even though rail still carries only a small fraction of trade between China and Europe. 
The China to Europe rail freight market is expected to grow at a rapid pace over the next five years. Major investments and subsidies in rail infrastructure from the Chinese Government, decreased transit time when compared to sea freight transport, and lower carbon emission services offered by rail are expected to drive the market.
We would advise our customers that the rail freight service is now a viable alternative for non-urgent air freight and should also be considered as part of an intermodal supply chain strategy. If you would like more information about the options available via rail freight, please contact [email protected]