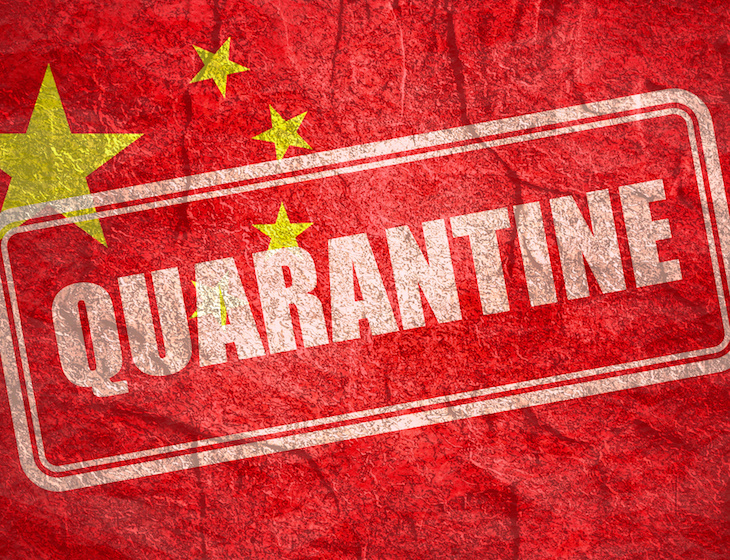 The spread of the coronavirus in China continues to create uncertainty as delays and disruption to UK imports hit.
China continues to battle to contain the coronavirus outbreak. Although the extension of the official Chinese New Year holiday in most locations was set to expire this week, many provinces and cities in China are reported to have extended the shutdown further, some even until 1 March. 
This is an update to the current situation and the impact on operations in China:
Many workers in less infected areas returned to work this week. Despite this, the control of movement of people is still being enforced to differing degrees across China. 

Anti-epidemic measures include mandatory 14-day quarantines for people returning home from strongly affected areas, meaning that even in places no longer shut down, the return to normal at factories and ports will be slow. While individual circumstances vary, the overall effect is a reduced output from factories and delayed production for a number of weeks ahead. It is expected that 70% of workers will be back at work as normal from the beginning of March.

Operations at ports continues to be slow, the drop in volumes is causing disarray with shipping schedules. Shipping companies continue to withdraw capacity at an increased rate as demand has decreased. This is anticipated to continue for a further three to six weeks as factories catch up on production. 

While drivers have returned to work,

haulage within China is being impacted as some cross-city borders are still closed until local governments allow roads to be reopened. Mandatory temperature checks of drivers are being enforced at city borders causing long queues and heavily delaying trucks arriving at factories.

Air freight capacity is still being impacted with a number of airlines still suspending flights to and from parts of China. It is expected that there will be significant increase in demand for capacity when the situation returns to normal as retailer importers scramble to get their goods out of China as quickly as possible to meet seasonal product launches. 
Our partner Ensign has had colleagues return to work this week, however the restrictions on the numbers of people moving at any one time means that colleagues have been in the office on a shift basis. It is anticipated that this will continue until February 22nd. The offices in China are supported closely by the head office in Hong Kong to ensure daily operations are managed and that possible alternative transportation is found as required for our customers.
At PFE we are acutely aware that you may have concerns. The situation is moving rapidly and we will endeavour to keep you informed of any further changes to the situation that may impact operations and the supply chain. If you have any questions please don't hesitate to contact [email protected]