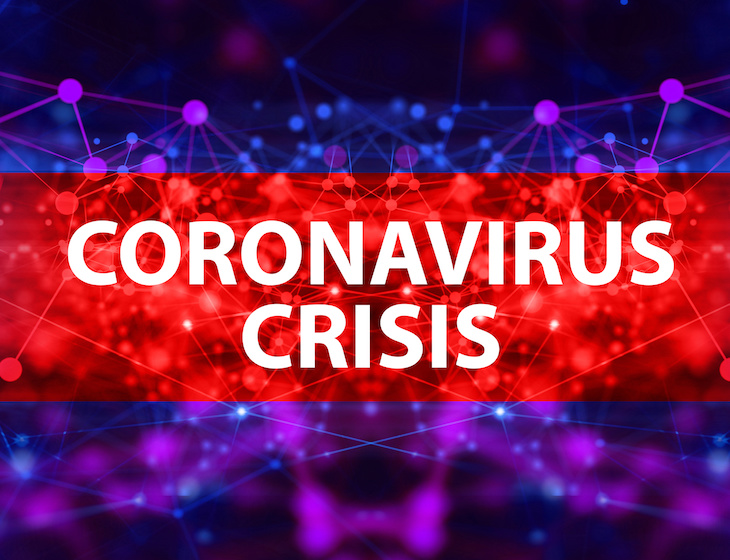 Although the Coronavirus crisis has begun to stabilise in China, the effects of the virus are now being acutely felt by most countries across the world, creating further uncertainty and disruption to supply chains.
The whole world is now battling to contain the coronavirus pandemic with estimates of more than a third of the world's population in lockdown. While governments across the globe are attempting for the restrictions being imposed not to apply to the movement of cargo, there will inevitably be some impact on the movement of goods for the foreseeable future. 
This is a summary update of the current situation in the key affected areas of the world, and impact to the supply chain, resulting from COVID-19.
China
The majority of businesses are now operating as normal throughout China, with the exception of Wuhan/Hubei Province where restrictions are being lifted slowly. China's manufacturing sector is reported to have reached levels of up to 80% of pre-Chinese New Year capacity. Transport movements have also returned to normal. Congestion at ports is easing and sea freight operations have now normalised at most of China's ports.
Despite factories in China resuming production and its supply chain operators returning to work, shipping lines are seeing a further decline in demand for shipments from China as retailers in Europe and the US shut down. Demand has dropped very quickly over the last week with many European retailers postponing or cancelling orders. As a result shipping lines are being forced into a new wave of blank sailings as the coronavirus lockdowns shift from China to Europe and the US, dramatically curtailing consumer demand.
India
In a bid to tackle the country's coronavirus outbreak, the government has imposed travel and work restrictions to around 750 million of its population until 31st March. The population lockdown has led to a string of supply chain disruptions in India. Manufacturing and transportation has become a big problem due to the clampdown on people movement. While there is permission to move export-import cargo, we expect there may be delays with cargo moving over the next few weeks in this region. We are also expecting delays at India's key ports which will impact shipments in the coming weeks.
Bangladesh
The Bangladeshi government has declared a 'holiday' from 26th March until 4th April in an attempt to contain the virus. It is asking people to follow quarantine guidelines and factories are also being recommended to close. Restrictions have not been applied to movement of cargo goods and as such ports, terminals, warehousing and transport depots continue to operate. The biggest foreseeable challenge for the region is labour shortages as people remain at home. The impact on operations is currently minimal but we expect to see an impact on manufacturing in future weeks.
Europe
The majority of European governments have now imposed strict limitations to social activities across their countries and the EU has banned non essential travel across Europe, but goods circulation is still allowed. At this time, manufacturing and distribution operations remain open in European countries, albeit with strict health guidelines. 
Over the last week we have seen European road freight transit slow down, especially to and from European countries most hit by the virus, such as Italy. With the ongoing closure of European borders, delays are inevitable to international haulage operations. At the border crossings which have remained open, the delivery of goods is being delayed in some cases due to extra checks and staff shortages.
Air Freight Impact
The reduction of air freight capacity on passenger aircraft is having a major impact on the air freight market. The massive cuts in European and US airlines' passenger services and bellyhold cargo capacity has led to big increases in freight costs. Coupled with demand for air freight space that is currently extraordinarily high, primarily due to the resurgence in production in China as the spread of the coronavirus there stabilises. Both of these factors have put tremendous pressure on capacity which has caused prices to skyrocket. Any space that is available is being prioritised for medical related goods. 
We are monitoring the situation and will be communicating regularly with our air freight partners to ensure that we are kept abreast of any future potential disruptions to air operations.
Please be reassured that we are in daily contact with all of our partners worldwide and will keep you abreast of the situation in the different markets depending on individual customer's needs. We hope you can understand that in these unprecedented times, there may be times when we are unable to provide our services at the normal speed and delays might be encountered. We thank all of our customers for their support during this difficult period.