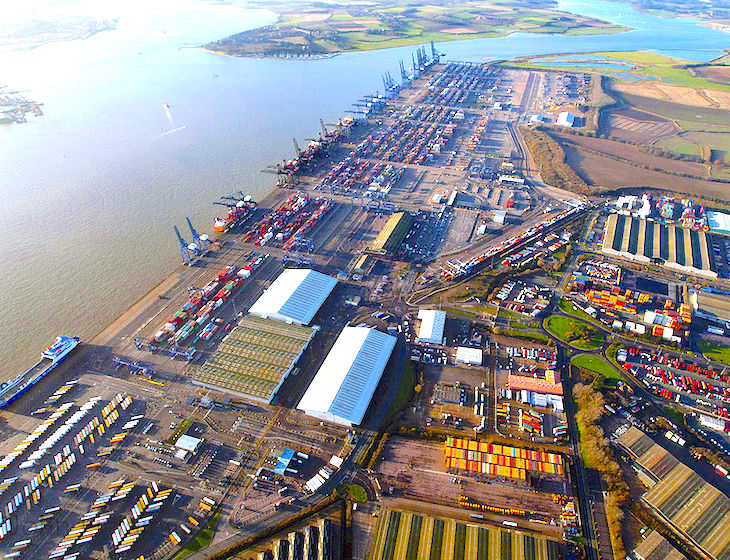 Felixstowe Port is struggling to manage the sharp spike in import volumes due to the peak season which is resulting in severe disruption to normal levels of service.
The problems that the Port is currently experiencing are being blamed on unusually high seasonal volumes coupled with a number of external factors that have slowed levels of productivity. The Port has attempted to mitigate the situation by releasing additional bookings to help meet demand, but despite this, there are still serious delays that are affecting the speed at which goods are being moved through the Port. The disruption and issues experienced are predominantly in the Port's load cycle, this includes both ship and train loading.
Factors impacting productivity
A number of factors have resulted in a dramatic drop in service levels, the impact of which is hitting the supply chain in the UK.
Lost working days in recent weeks due to the summer storms and bank holidays in the UK.

Delayed vessels from Asia not meeting their berthing slots as a result of severe weather events and typhoons in Asia.

Reduced productivity at the Port of Felixstowe caused by staff shortages and shift working patterns driven by Covid-19.

Driver shortages driven by lost labour from post Covid-19 issues such as returning overseas nationals and furloughed staff.

Build up of empty containers creating congestion in the Port reducing efficiencies by

i

mpacting container flows through the Port.
An imbalance between inbound and outbound container flow; and limited capability to flex labour to meet demand during the peak import period, have all conspired to the point where the number of empty containers stranded on the Port's quay is growing. On a normal day the Port is capable of handling up to 20,000* container moves into, out of and within the yards. However the rate at which the Port can handle these moves is completely dependent on the density of containers in the yard.
Outlook for coming weeks

We are expecting the situation in the coming weeks to get worse before it gets better. Shipping volumes will continue to increase up until the beginning of October (coinciding with Golden Week) and congestion on Felixstowe's quay is likely to worsen due to density of containers increasing. We anticipate that carriers will be forced to 'cut and run'. This means that some imports may be discharged at Rotterdam for relay back to the UK. Shipments are already being diverted to other UK ports such as London Gateway to alleviate the issue and we expect that these last minute schedule changes will continue.
Impact for customers
PFE arranges most of our customers' deliveries in advance, as such any last minute changes to ETAs resulting from the disruption at the Port of Felixstowe will have an impact on planned delivery dates. With the high volume of deliveries being dealt with by our teams on a daily basis we will email changes in the first instance to advise if bookings are required to be moved and the date and time we will be able to collect the containers based on ever changing port information. We will of course endeavour to contact customers by phone to inform of any impact on their delivery.
We would appreciate your understanding in these unusual times for using the medium of email. We will endeavour to provide updates based on individual needs as and when information becomes available to us. The PFE team will continue to provide our customers with the best possible service despite the current challenges.
We would like to thank all of our customers once again for their support during this period.
Source: www.bifa.org
Image accreditation: John Fielding: Port of Felixstowe aerial image.