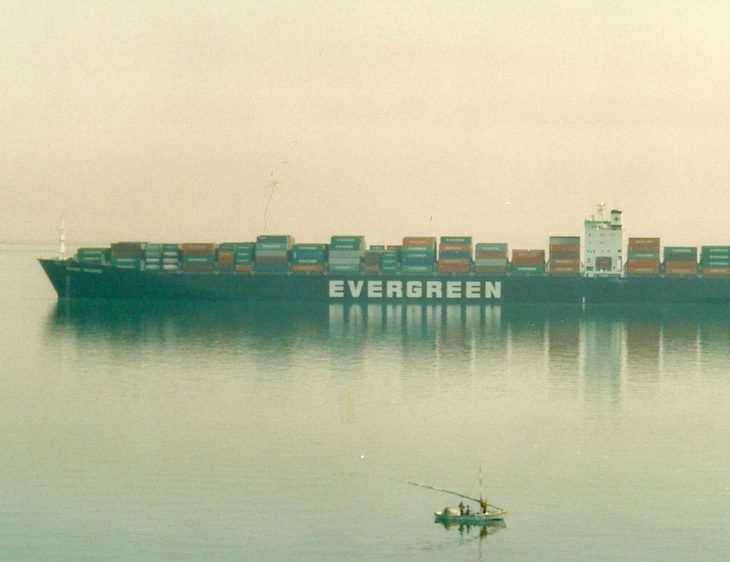 We have had reports this morning that the container ship that has been stuck on the banks of the Suez Canal for six days has been partially freed. As the vessel is still not fully dislodged, it is not possible to say at this time when normal transit operations will be able to resume.
The partial freeing of the vessel has come after intensive efforts were made over the weekend to shift the vessel using dredgers, excavators and tugboats. 14 tugboats pulled and pushed the Ever Given ship at high tide, which raised the canal's water level and enabled the salvage team to move the ship some distance away from the bank in which it has been lodged.
Further efforts to move the ship will resume later today to position the vessel in the middle of the navigable waterway. It is unclear however how long it will take to fully reopen the canal even after moving the ship, and how long it will take for the 369 vessels that are stuck in a tailback to pass through.
In recent days a number of vessels have already been redirected by carriers around the Cape of Good Hope. It is expected that they will continue on this route around the south of Africa, despite the longer transit times, which will also reduce the number of vessels in the queue. We will contact and update customers about the impact to their shipment schedules as a result of this rerouting.
We unfortunately anticipate disruption to schedules over a number of weeks as a result of this incident. There is likely to be further UK port congestion and inevitable delays resulting from the additional pressure put on an already constrained supply chain. Despite these challenges we would like to reassure our customers that we are working to limit the impact as much as possible. We will keep you updated of further developments as and when they happen.
If you have any concerns regarding your shipment, please don't hesitate to contact Angela Hutchings for assistance.
Image accreditation. WikiCommons.