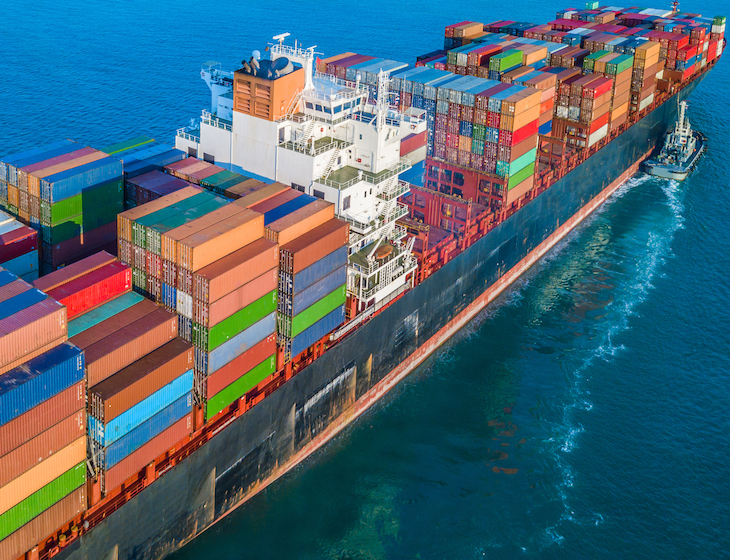 While European ports have coped with the additional traffic following the reopening of the Suez Canal, the market uncertainty caused by ongoing and severe disruption to the supply chains has once again pushed freight rate indices up to record highs.
It's been over a month since the Suez Canal was closed for six days, adding more pressure to the disruption caused by existing market conditions. The issue of acute equipment shortages at origin and the repositioning of vessels is expected to take at least an additional two months to resolve. The backlogs building up in Asia due to delayed sailings and equipment shortages are impacting capacity on the shipping lanes from Asia and the Indian Sub Continent to Europe and the UK. As a result freight rates have risen once again, not only for the sea freight industry, but also in the air freight market as sea transportation issues have encouraged a shift from sea to air shipments in recent weeks.
The Latest Sea Freight Situation
Due to the reduced cargo capacity on the Asia to Europe shipping lanes in the aftermath of the Suez Canal blockage, blank sailings and delayed sailings are present for all carriers. As such, all import vessels are full for the coming weeks. Container freight rates are at all-time highs as the uncertainty in the market resulting from supply chain disruption continues with equipment shortages and limited vessel capacity intensifying.
There is still an immense shortage of container equipment in Asia and the Indian Sub Continent. Empty containers are being delayed at European ports, exacerbating the scarcity of containers at Asian hub ports despite all efforts by the carriers to reposition empty equipment back to Asia as quickly as possible. Due to this market volatility, schedule reliability is still challenging.
We are also seeing a knock-on effect from the scarcity of equipment in Asia in Mediterranean markets such as Turkey. Carriers are prioritising the return of empty equipment to Asia rather than equipment being used for shorter sea routes and circulating around European ports. This has resulted in a spike in demand for trucking of cargo within Europe from ports in Turkey and consequently costs for transport are increasing. In addition, Turkey is in the midst of a Covid-19 lockdown which is also hindering the reliability of alternative modes of transport in the region.
Although congestion at European ports has been less severe than expected what we have seen is changed rotations and cargo being fed into European main ports from other EU ports. Congestion in ports at origin continue to be a challenge, in particular the port of Chittagong in Bangladesh where the severity of congestion means that vessels are waiting for a number of days to berth. The port of Colombo in Sri Lanka is still experiencing congestion which is creating delays across other markets in the region such as India and Pakistan.
Freight Rates Hit Another Record High
Due to continuing strong demand and capacity constraints and the uncertainty in the market, sea freight rates achieved another record high today. The Shanghai Containerised Freight Index (SCFI) is now at $9,356 / 40′, compared to $9,260 / 40' last week (an increase of $96 / 40′ on the previous week). The last two weeks are the highest the Index has ever been – the previous high being $8,904 / 40' in January 2021. Spot rate levels in the market are now in excess of USD 11,000 for a 40 foot container and are likely to stay high while the intense competition for scarce vessel space and container equipment continues. 
Rates on other international services have also increased. April saw a significant increase in demand for air freight services as there has been an increasing shift from sea to air to avoid sea freight disruption and high prices. This increase in demand, coupled with reduced belly capacity as many passenger aircraft remain grounded due to continuing Covid-19 restrictions, is putting the air freight market under considerable strain. As a result, air freight rates have increased to levels not seen since the end of last year.
Sea Freight Market Outlook
The normalisation of the shipping industry is taking longer than expected. We are seeing the same level of capacity as pre-Chinese New Year as demand is so high. We expect equipment shortages at Asian ports to continue into June and with idle fleet at record low levels we unfortunately expect the impact to global supply chains to continue to be felt for a number of weeks and possibly months to come.
Despite these challenges we would like to reassure our customers that we are working to limit the impact as much as possible. We will keep you updated of further developments as and when they happen. We would like to thank customers for their understanding at this challenging time.