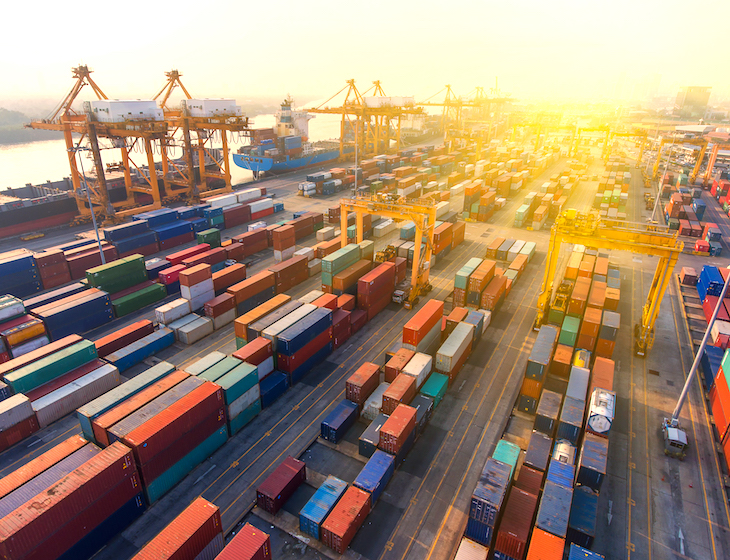 The vicious cycle of container shortages, port congestion, vessel cancellations and record breaking market rates are all continuing to challenge supply chains putting the system under unprecedented stress.
The continuing aftermath of the Suez Canal blockage has added to industry supply strains already hampered by ongoing supply chain issues in the form of container and vessel shortages and port congestion around the world. The extraordinary market conditions have in recent weeks driven up rates on the shipping lanes from Asia and the Indian Sub Continent to Europe and the UK to the highest we've ever seen. 
Consumer Demand Keeps Capacity Tight
One of the key factors which is keeping capacity tight and pushing rates upwards is strong demand for e-commerce consumer goods which originates from the behaviour of consumers during lockdowns triggered by the pandemic. In the UK, as elsewhere, in a year without holidays, shops and days out, people have instead stayed at home buying goods from online retailers. This has resulted in a huge peak in e-commerce purchasing, particularly China and Asia-origin goods for DIY, home and garden, leisure and home office equipment. In the face of international travel continuing to be curtailed, this consumer behaviour appears to show no sign of letting up.
The effect of this is that over recent months, during what is usually a quieter period, we have seen the same level of capacity as pre-Chinese New Year as demand is so high. This has prevented shipping lines from redressing the imbalances in the supply chain. With the killer combination of persistent demand and thousands of backlogged containers still waiting to be shipped at origin, capacity issues have pushed rates higher and higher still.
Highest Ever Freight Rates
Due to continuing strong demand and capacity constraints sea freight rates have achieved another record high today. The Shanghai Containerised Freight Index (SCFI) is now at $10,876 / 40′, compared to $9,356 / 40' last week (an increase of $1,520 / 40′ on the previous week). Spot rate levels in the market are now in excess of USD 13,000 for a 40 foot container. Rates are likely to stay high while the intense competition for scarce vessel space continues.
Sea Freight Situation Remains Challenging
As supply chain disruption continues with equipment shortages and limited vessel capacity intensifying, blank sailings and delayed sailings are present for all carriers. As such, all import vessels are full for the coming weeks and schedule integrity continues to be compromised. 
There is still an immense shortage of container equipment in Asia and the Indian Sub Continent. Empty containers are being delayed at European ports, exacerbating the scarcity of containers at Asian hub ports despite all efforts by the carriers to reposition empty equipment back to Asia as quickly as possible. 
Carriers are prioritising the return of empty equipment to Asia rather than it being used for shorter sea routes around Europe, this is having a knock on effect in Mediterranean markets. We have seen a spike in demand for alternative modes of transport within Europe, in particular from ports in Turkey, consequently costs for European transport are increasing.
Congestion at origin ports continues to be a challenge, in particular the ports of Chittagong in Bangladesh and the port of Colombo in Sri Lanka. The congestion experienced here is creating delays across other markets in the region such as India and Pakistan. Port authorities are attempting to control the backlog and are ensuring that the longest-standing containers are moved from the ports first. New bookings, as a result, are subject to unavoidable delays.
Regrettably we expect that the issue of acute equipment shortages at Asian ports will endure into June and that vessel space will continue to be very challenging for the coming months.
Despite these challenges we would like to reassure our customers that we are working to limit the impact as much as possible. We will keep you updated on further developments as and when they happen. We would like to thank customers for their understanding at this challenging time.