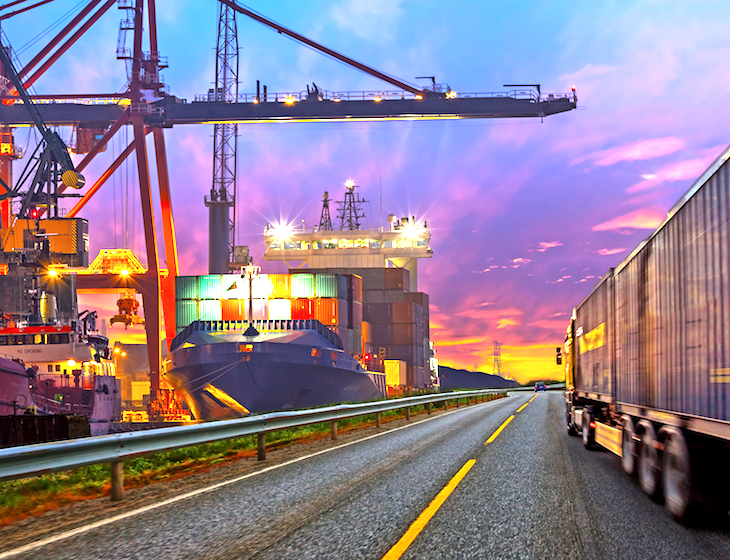 Many industries face shortages of raw materials and essential components as a consequence of the pandemic which has impacted shipping, demand, supply and all the other levers of the global economy.
The global supply chain has experienced a crisis over the last year: Between the pandemic, container shortages, winter weather, the blocking of the Suez Canal and other logistics challenges, the situation has been and remains volatile. The ongoing turmoil has led to the current global deficit of electronic components such as semiconductors and silicon chips as well as a shortage of a multitude of construction and manufacturing materials including steel, timber, cement, paint and more recently, plastics.
Post Pandemic Global Supply Chain
The COVID-19 pandemic has played a large part in bringing about the supply chain imbalance which has resulted in the global shortages we are seeing now. Initially suppliers across the world reduced stocks based on uncertainties about COVID's effects on the market triggering a falling demand as never seen before across supply chains. More than a quarter of all sailings on Asia-to-Europe and Transpacific lanes were cancelled at the beginning of March 2020 as a result.
The subsequent surge in demand post lockdowns, resulting from changes in consumer buying behavior, has since outstripped supply, overwhelming the logistics industry. Demand for cargo shipments to the UK, Europe and the US from Asia and the Indian Sub-Continent have mushroomed, driving a huge spike in international trade volume.
This has created a series of immense challenges including shortages of container equipment, congestion at ports, delays to shipping schedules and disruption which has sent freight rates soaring, breaking records in recent weeks. The outcome is a knock-on effect on the global economy with many manufacturing industries struggling to obtain materials and consumers now facing a patchwork of more expensive and 'out of stock' goods.
Chip Shortages May Last For Years
The world is in the grips of a global chip shortage because demand for semiconductors is surging far beyond capacity for supply. The shortage is crippling industries as diverse as automotives, TVs and smartphones. 
When COVID-19 became a global pandemic, millions of people were confined to the safety of their homes to work, go to school, be entertained and to socialise. Demand for chips powering laptops, gaming devices and internet infrastructure skyrocketed. Initially there was a delay in production as factories in Asia shut down when the pandemic first hit, making meeting the new demand a temporary challenge. However, although production went back to normal, the huge surge in demand driven by changing habits fuelled by the pandemic means that it is now reaching crisis point. Apple, the world's biggest buyer of chips, was one of the worst affected companies, delaying the launch of the iPhone 12 last year as a result.
At the same time, when the pandemic first struck, chip demand for automotive and industrial uses plummeted. Car manufacturers canceled their orders for semiconductors as a result of poor car sales, as people opted against buying cars while in lockdowns across the world. Car manufacturers tried to reorder what they had canceled when demand returned, but found themselves at the back of the queue because the factories that made the parts they needed were busy making high-demand components for other industries in short supply. Ford is predicting that the shortage of chips – used for onboard computers – will result in a $2.5 billion reduction in operating profit in 2021.
Manufacturers are slowly increasing capacity to meet demand but there is no sign of supply catching up, or demand decreasing, while prices are rising across the supply chain. Consumers can therefore expect cars and smartphones to cost more. Experts anticipate the global shortage of chips may last for years rather than months.
Construction Materials Face Year Long Constraints
Cement, timber, steel and paints are all in short supply due to unprecedented levels of demand that are set to continue. As the UK opened up after a year of lockdowns, the construction industry has been at the forefront of the economic recovery with activity levels at a seven-year high. Skyrocketing DIY activity domestically has also contributed, with many people doing home improvements while spending more time at home, draining the materials that are available.
All of which has led to booming demand for already scarce materials. Shipping costs have risen sharply due to the sharp recovery in global demand. With the UK importing many of its raw materials, lead times for orders are extending while prices are rising rapidly.
The surge in demand means some smaller building companies are not able to purchase essential materials, like timber, cement and roof tiles, as readily off the shelves. The Federation of Master Builders has said that some building firms may have to delay projects and others could be forced to shut down as a result. 
Many steel manufacturers have stopped taking orders, as they are worried that panic buying will result in extremely low stock. British Steel has recently suspended orders for structural steel to provide time to work through a backlog of orders.
With product availability worsening, and no sign of the strong national and global demand waning, the construction materials shortage is expected to continue for the rest of the year.
High Demand for Plastics Disrupts Production
Severe strains on supplies of plastic raw materials have hit plastic product manufacturers very hard. Manufacturers using prime and engineering grade plastics face ongoing shortages, price increases and delivery delays.
When COVID first hit in March 2020, plastics suppliers reduced stocks based on uncertainties about COVID's effects on the market. But, there was actually a surge in demand for plastic products, primarily as a result of changes in consumer buying behaviour. While plastics manufacturers have begun to re-increase their production, the supply of raw material has not grown accordingly.
The European market has been under pressure for several months and the negative consequences of raw material shortages and price increases are seriously impacting the production of plastic products in the EU.
EuPC, a trade body representing European plastics converters, says that companies across the continent have been reporting difficulties in getting the necessary raw materials to keep their production running, and alarmingly low stocks. The situation is further aggravated by shortages in shipping containers. EuPC reports that, as a result of these combined factors, prices have risen sharply, reaching record-high levels.
If the situation continues like this, more and more companies will have to reduce their production, leading in return to shortages of plastic products such as food packaging, PPE and parts for the construction or automotive industry. 
Outlook for Global Supply Chains Remains Concerning
The factors that are driving the supply chain challenges across the globe are expected to persist for some time to come. The issue of acute equipment shortages at Asian and Indian Sub-Continent ports is not expected to be normalised for months and capacity will continue to be very challenging. Demand continues to far outpace supply with no apparent slowdown in sight. It is therefore unfortunately inevitable that these supply chain concerns will continue to loom over the global economy for some time yet.