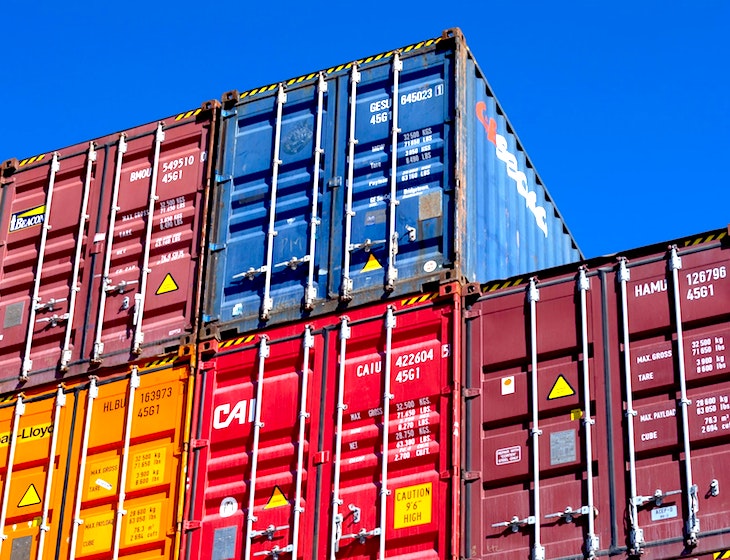 Port operations at Yantian have resumed but container backlogs and port congestion in the region is expected to continue for weeks. Severe container equipment shortages at Ningbo and Shanghai drive rates up once again to record highs. Here is a summary of this week's main industry news.
Slow Recovery Continues at Yantian
The situation at Yantian port in Shenzhen is beginning to ease following a number of weeks of significant disruption due to a Covid-19 outbreak. Productivity at the port has improved significantly. The port closure has been highly disruptive to South China cargo for some time with delays to hundreds of sailings. Nearby ports such as Shekou and Nansha, used as an alternative by carriers, are now experiencing severe congestion. 
Efforts are being made to clear the backlog however due to the severity of congestion at ports, empty equipment supply is limited. Equipment availability is not able to meet the increased demand of factories, now back at full capacity, producing goods to supply western markets.
The bottlenecks at the affected South China ports and backlog of stranded containers is expected to take some time yet to clear, especially as there is a significant increased demand from US and Europe with US retailers already shipping xmas orders, adding to the challenge. 
Container Shortage Crisis
The availability of container equipment at Asian ports has worsened once again as a result of the acute shortages in South and East China. We are seeing a worrying dearth of equipment at Yantian, Ningbo and Shanghai which is creating further extreme pressure on capacity on shipments from Asia to Europe and the UK over coming weeks.
Freight Rates Break Another Record
The container shortage crisis, combined with continued exceptionally high demand from western markets has resulted in further driving shipping rates to all time highs this week. The Shanghai Containerised Freight Index (SCFI) is now at $13,572 / 40′, compared to $9,356 / 40' at the beginning of May. Spot rate levels in the market are now around $20,000 for a 40 foot container.
Bangladesh Outbreak Puts Further Pressure on Chittagong
Rising Covid-19 infections and deaths in Bangladesh has forced the government to impose a lockdown, beginning today, in order to control the virus. While port operations will remain open, the restrictions may further aggravate the existing congestion issues being experienced at the port of Chittagong. Here, vessels are already facing berthing delays of up to five days and have been put under further strain by recent flash flooding in the region.