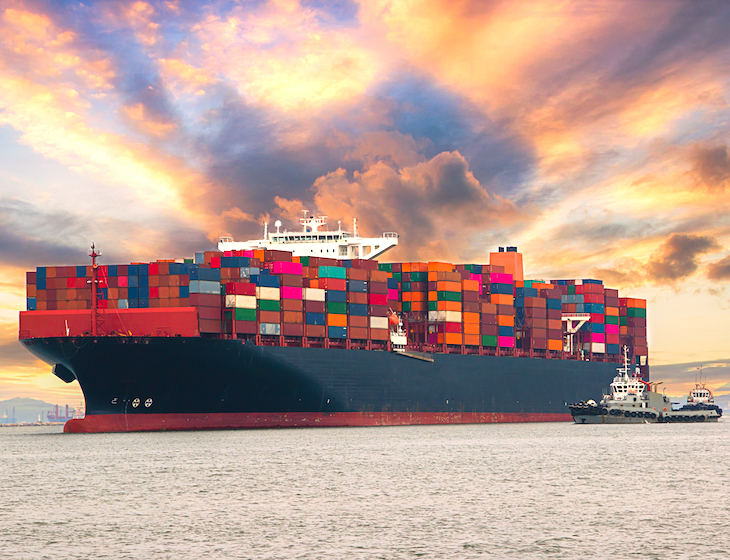 The movement of cargo on the main Asia to Europe trade lanes continue to face challenges resulting from significant congestion at ports, container shortages and Covid-19 disruption. The UK haulage industry is reaching crisis point. Here is a summary of this week's main industry news.
Significant Challenges at China Ports Persist
Despite the reopening of port operations in Yantian, the effects of the closure continue to challenge operations. The backlog of containers and some rerouting to neighbouring ports in the region continues. Waiting times remain highly disrupted while staff work through the massive backlog of cargo both at the port, and in factories and warehouses across the region.
The bottlenecks at the affected South China ports, along with the acute lack of available equipment at Yantian, Ningbo and Shanghai continues to add pressure on capacity. The Shanghai Containerised Freight Index (SCFI) has risen again and is now at $14,046 / 40′, an increase of $564 on last week. These challenges are expected to keep freight rates elevated in the coming months. 
There are reports that there may be a sizeable inflation in the prices of goods to consumers in the coming months, as the impact of the unprecedented container shipping prices moves down through supply chains.
Congestion Worsening at EU Ports
There has been worsening congestion at North Europe ports in recent weeks, especially the key hub ports, Hamburg and Rotterdam. The congestion has significantly slowed down productivity of port operations forcing carriers to skip port calls due to the exceptional waiting time for vessels. 
Carriers have reacted to the situation by imposing a surcharge on all cargo departing to and arriving from Rotterdam port.
Covid-19 Outbreaks Disrupting Supply Chains
There has been a further rise in Covid-19 infections across many key regions of SouthEast Asia and the Indian Sub-Continent including Indonesia, Vietnam, Thailand and Bangladesh. The disruption created by government imposed restrictions is threatening to further impact supply chains. The drop of productivity in the most badly affected regions is causing delays despite factories and port services being kept open.
Driver Shortages in UK a Growing Concern
The haulage industry is struggling to find enough drivers to meet demand. The combination of Covid, Brexit and other factors means there are not enough drivers in the UK to distribute goods from ports. Transport rates are rising and it is likely that the cost of road transport in the UK will continue to increase while demand remains high.
In addition to the rising haulage rates, shipping lines are threatening to impose surcharges on any cancellations and amendments made to transport bookings further exacerbating the challenges for road transport.