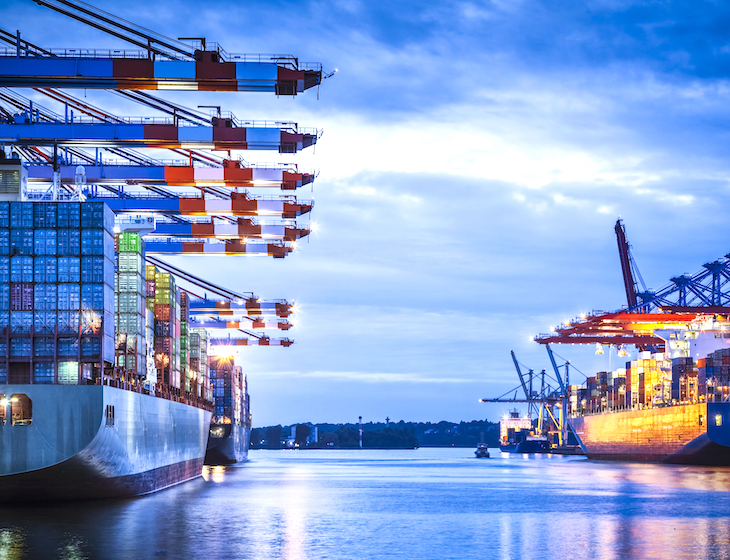 The situation at South China ports continues to improve, however an early peak season adds to the pressure on available capacity keeping rates high. The latest Covid-19 wave is disrupting manufacturing and supply chains in SE Asia and the 'pingdemic' in the UK hits the haulage industry. Here is a summary of this week's main industry news.
South China Ports Disruption Slowly Improving
The situation at Yantian port is improving, however the effect of the closure continues to linger. While re-routing of vessels to neighbouring ports in the region is now easing, the backlog of containers at the affected ports remains a significant challenge. It is anticipated that it will take a further number of weeks for the backlog to clear. Equipment supply across South China remains significantly impacted. 
Early Peak Season Squeezing Capacity
Demand for sea freight capacity on key Asia to Europe trade lanes continues to outstrip supply as the peak season is brought forward by early Christmas orders. Retailers in both the US and Europe, desperate to get their goods into warehouses on time, have increased demand earlier than the usual peak season.  
The combination of bottlenecks at the affected South China ports, the acute lack of available equipment at Yantian, Ningbo and Shanghai along with the early orders for this peak season, are adding to the squeeze on available capacity.
As such, the record-breaking freight rates that we have been reporting are not expected to come down. Strong demand for space and limited capacity is likely to extend into later in the year.
Congestion at Ports and Flooding Hits EU Supply Chains
Last week we reported worsening congestion at the key North Europe hub ports, Hamburg and Rotterdam. The congestion has significantly slowed down productivity of port operations forcing carriers to skip port calls due to the exceptional waiting time for vessels and impose a surcharge on all cargo departing to and arriving from Rotterdam port.
In the last week, supply chains in Northern Europe have been further hampered by extreme flash flooding in Germany, Belgium and the Netherlands which has had a heavy impact on road and particularly rail services. However, the initial chaos following the freak weather is now beginning to clear with some lines reopening faster than expected.
Covid-19 Outbreaks Disrupting SE Asia Supply Chains
There has been a further rise in Covid-19 infections across many key regions of Southeast Asia including Malaysia, Indonesia, Vietnam and Thailand. Government imposed restrictions and subsequent reduced productivity are disrupting manufacturing and supply chains, creating order backlogs and shipping delays. 
Rising congestion at South Vietnam ports has been reported this week as a consequence of port productivity declining, while manufacturing has been affected in Malaysia with factories at Selangor and Kuala Lumpur forced to reduce or shut operations to comply with new restrictions. Thailand is experiencing a record number of cases with some factories forced to temporarily halt production and postpone the delivery of goods to destination countries.
Covid Disruption Exacerbating Driver Shortages in UK
The latest challenge for the haulage industry in the UK is what is being referred to as the 'pingdemic'. An increasing number of businesses across the UK are experiencing issues with staff having to self-isolate after being 'pinged' by the NHS Covid app. The haulage sector, already under pressure with driver shortages, is no exception. Truck drivers distributing goods from UK ports have been affected, adding further strain to the UK supply chain.
Typhoon In-Fa to Impact Shanghai and Ningbo Ports This Weekend
The government in China has activated its second-highest alert for Typhoon In-Fa which is forecast to bring heavy rain to the coastal province of Zhejiang this weekend. Terminals at both Shanghai and Ningbo ports will close tomorrow in expectation of the storm hitting on Sunday afternoon. While we don't know the outcome of the storm's impact, some disruption is expected. We will keep you informed as more information becomes available.