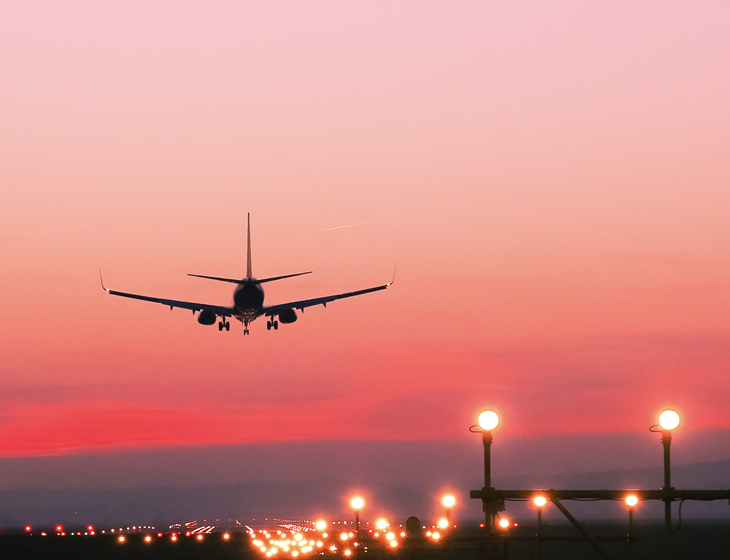 Covid outbreaks in China disrupt air freight and threaten ports and factory productivity. Port congestion in Asia and the EU adds further pressure to the sea freight market. The UK haulage crisis is expected to worsen and the Ever Given finally arrives in the UK. Here is a summary of this week's main industry news.
Covid Outbreaks in China Disrupt Air Freight Operations
Rising Covid-19 infections across China have disrupted air freight operations and threaten to further impact supply chains. The Chinese Government has tightened travel restrictions in an attempt to control the country's worst outbreak since 2020. The emergence of the Delta variant has put authorities on high alert and major airports have been closed, cancelling almost half of their passenger flights for the time being, and cutting down cargo capacity significantly.
There is likely to be further disruption as the number of cases grows. While factories and port services are still open, the inevitable drop in productivity from the imposed restrictions may cause delays to future shipments.  
Disruption in Sea Freight Market Still Rife
As we have previously informed customers, a combination of high demand, under-capacity and supply chain disruption in the sea freight market has driven rates to the highest levels we have seen and still rising. Capacity in the market is being squeezed with strong pre-Christmas demand from retailers in both the US and Europe bringing forward the usual peak season. Port congestion across Asia and the Indian Sub-Continent and equipment shortages are leading to further delays, schedule reliability will continue to be low.
Congestion Worsening at EU Ports
The congestion at North Europe ports has intensified once again in the last week, especially the key hub ports, Hamburg, Rotterdam and Antwerp. Ports are filling up with empty containers that are not being repositioned back to Asia because vessels are arriving so far off schedule. The congestion has significantly slowed down productivity of port operations, creating exceptional waiting time for vessels. We have been notified of waiting times of more than two days at Rotterdam and up to 10 days at Antwerp.
UK Driver Shortages Squeezed Further in August
The haulage industry is struggling to find enough drivers to meet demand. Hauliers have stated that the situation in August is set to get worse as drivers take time off work for summer breaks. Retailers offering better pay and conditions and bonus sign-up payments are adding to the pressure. Hauliers have responded to the situation by imposing surcharges to offset the cost of retaining their drivers. Regrettably the cost of road transport in the UK will continue to increase while demand remains high and driver shortages persist. 
Ever Given Arrives at Felixstowe Four Months Late!
Ever Given, the vessel that blocked the Suez canal for a week in March, finally arrived in the UK at the port of Felixstowe last week. The ship was originally due to arrive at Felixstowe in early April. Crowds of shipping enthusiasts lined the beach to watch its (very) late arrival.