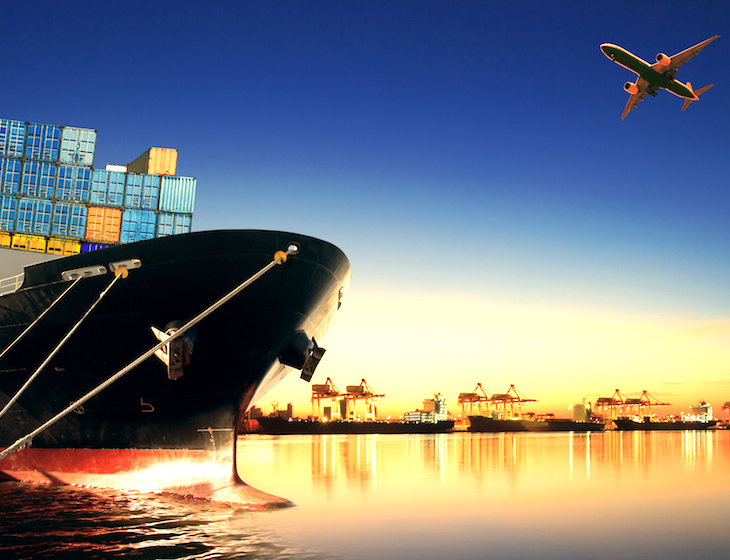 Ningbo port is to reopen this week but the Covid-19 outbreak continues to impact Air Freight capacity from China. Port congestion in Asia and the EU plus truck driver shortages are likely to lead to higher prices and shortages of gifts this Christmas. Here is a summary of this week's main industry news.
Ningbo Port To Resume Operations
The detection of a Covid-19 case at Ningbo port resulted in the suspension of operations at one of its terminals on 11th August. The diversion of ships from Ningbo to Shanghai to avoid schedule delays has resulted in congestion at both ports. It has been reported that there is a planned gradual reopening of the terminal beginning this week although it may take until September for the backlog to be cleared. It is expected that carriers will continue to divert vessels for the rest of August to avoid getting caught in the congestion. Thankfully, the effects of the Ningbo shutdown are unlikely to be nearly as significant as the Yantian port closure.
Air Operations in China Still Experiencing Disruption
The tightening of travel restrictions by the Chinese Government in an attempt to control the Covid-19 outbreak has seen the closure of major airports in the last couple of weeks. Chinese Authorities upped their pandemic response over last weekend implementing strict restrictions to ground operations resulting in flight cancellations and limited services at Shanghai airport. Although international flights have been given higher priority, the overall impact on capacity to and from mainland China is still significant. Most airlines have suspended taking any more bookings to clear backlogs. We expect that disruption in affected airports will continue for at least a few weeks.
The industry outlook is for a challenging peak season as capacity is squeezed as demand rises from the increase of e-commerce orders with the backdrop of sea freight disruption. As such we are seeing air freight rates nudge up and they are expected to rise further from September.  
Xmas Shortage Warnings due to Ongoing Supply Chain Disruption
There have been reports in the press this week that consumers are likely to face a scarcity of gifts such as toys, clothing and electrical items on the shelves this Christmas. Industry leaders are citing the extraordinarily high costs and limited availability of shipping containers needed to bring stock from manufacturers in Asia as the main issues. 
Disruption of the sea freight market continues to be rife with port congestion at origin and in Europe affecting both ends of the supply chain. Carriers are experiencing delays of up to a month across Asia and the Indian Sub-Continent due to worsening congestion and equipment shortages. Port congestion is significantly slowing down productivity and creating exceptional waiting times of up to 10 days for vessels at the key EU hub ports, Hamburg, Rotterdam and Antwerp. 
UK Haulage Prices Rises May Impact Consumers
In addition to the shipping difficulties, retailers are facing a shortage of lorry drivers when goods do eventually arrive in the UK. The haulage industry is struggling to find enough drivers to meet demand, as a result transport rates are rising significantly. The cost of full truck deliveries is going up by around 25 to 30% as Hauliers impose surcharges to offset the cost of retaining their drivers. It is possible that the additional costs for retailers may be passed on to consumers and higher prices are expected later this year.