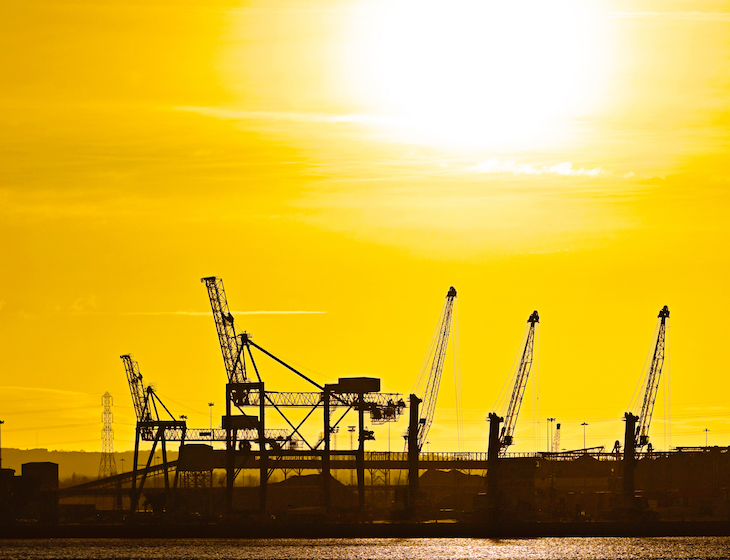 Sea Freight schedule reliability worsens due to global port disruption while rates reach another high and Air Freight operations in China begin to normalise. Here is a summary of this week's main industry news.
Schedule Reliability Remains Low
Disruption of the sea freight market continues to be rife with port congestion at origin and in Europe affecting both ends of the supply chain. The impact on schedule reliability is worsening with the average delay for late vessel arrival deteriorating. There are numerous factors that are contributing to the severe disruption and delays including insufficient inventory of empty equipment, and the impact of recent Covid lockdowns closing ports, reducing port productivity and creating significant backlogs. 
Carriers are experiencing delays of up to a month across Asia and the Indian Sub-Continent. Port congestion in Europe is significantly slowing down productivity and creating exceptional waiting times of up to 10 days for vessels at the key hub ports, Hamburg, Rotterdam and Antwerp. 
Unfortunately there are no signs in the short to medium-term that there will be any major improvements to port congestion and equipment availability. As a result schedule reliability will continue to be low.
Sea Freight Rates Hit (Another) New Record
Lack of capacity in the market shows no sign of letting up with strong pre-Christmas demand from retailers in both the US and Europe bringing forward the usual peak season. The pressure on capacity means that carriers are already operating at full utilisation on most trade lanes. The combination of this high demand and under-capacity along with the supply chain disruption has driven sea freight rates up once again to the highest levels we have witnessed. 
The Shanghai Containerised Freight Index (SCFI) has risen again this week to another all time high of $14,886 / 40′. Spot rate levels in the market are now in excess of $20,000 for a 40 foot container.
Air Freight Rates from China on the Rise
Freight flights from China are slowly normalising, however some disruption persists due to the reluctance from airlines to resume full flight schedules until outstanding backlogs are cleared and in apprehension of further closures resulting from Covid-19 outbreaks. We anticipate that the disruption at affected airports may continue for at least a few more weeks. As a result of the reduced capacity, along with increasing seasonal demand, we are seeing rates continuing to climb across the entirety of China.

Driver Shortages to Push up Prices
You will have seen the many reports in the press these last few weeks about the impact of the haulage crisis affecting retailers and restaurant chains with reports of low stock, site closures and delivery cancellations of some product lines. Consumers have been warned that they are likely to experience stock scarcity, long delivery times and price rises later this year. 
The huge demand for drivers has forced Hauliers to impose surcharges to offset the cost of retaining their drivers. As a result the price of Haulage has risen substantially in the UK in recent weeks and is likely to continue to rise as we head towards the critical Christmas retail period. Business analysts report that it is inevitable that the rising costs will filter through into product prices later this year.