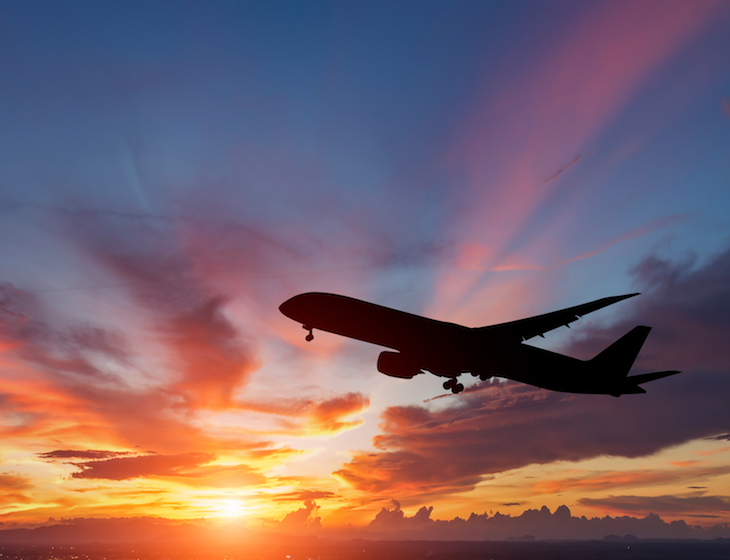 Air Freight demand and rates are on the rise, Sea Freight schedule reliability remains low due to global port disruption and the UK driver shortage causes major supply problems. Here is a summary of this week's main industry news.
Squeeze of Air Freight Capacity Drives Up Rates
While there have been no further airport closures due to Covid-19 in China in recent weeks, the disruption and availability of freight flights is not easing. With backlogs still to clear and flight schedules from airports in China still not fully resumed, the availability of space is tight. Capacity will be squeezed further over the coming weeks driven by the hurried distribution of Apple's new product ahead of the national Golden Week holiday, ready for the Christmas market. 
As a result of the continued reduced capacity, along with increasing seasonal demand, we have seen air freight rates rise a further 10% – 20% on last week on all flights from China.
While disruption in the sea freight market continues, air freight will be in demand from global brands needing to ship products in time for the Christmas retail season, making the upcoming peak season more challenging than ever. As such there is likely to be even greater pressure on capacity from mid October, and price hikes are set to continue.
Sea Freight Schedule Reliability Failures Continue
The situation in the sea freight market remains critical and all areas of the supply chain are affected, from disruption at origin and EU ports to the distribution of goods when shipments do eventually arrive in the UK. The impact on schedule reliability remains a problem with the average delay for late vessel arrival deteriorating. The dearth of empty equipment along with very congested ports is causing the severe disruption and impact on schedules that we are experiencing. 
Carriers are experiencing delays of up to six weeks. across Asia and the Indian Sub-Continent. Port congestion in Europe is significantly slowing productivity with waiting times of up to 10 days for vessels coming into the key hub ports, Hamburg, Rotterdam and Antwerp.
The strong peak season Christmas demand from retailers in both the US and Europe means that unfortunately there is unlikely be any improvement to the port congestion and equipment availability imminently. As a result we expect schedule reliability to continue to be low for the months ahead.
Vietnam Lockdown Keeps Many Factories Closed
The Vietnamese Government has extended its full lockdown until 15th September 2021. During this period, many factories are closed and some cargo delivery has ceased until the lockdown is lifted. Whilst still operational, strict epidemic prevention measures are being actioned at ports, which has resulted in serious congestion of goods circulating. Congestion is particularly acute at Cat Lai port in Ho Chi Minh City as a consequence of reduced port productivity. Factories are expected to fully reopen next week and will attempt to catch up on the production of overdue orders. We expect to see order backlogs and shipping delays on shipments from Vietnam over the coming weeks.  
Chronic Driver Shortages Causing Major Supply Problems
There has been another week of widespread reports in the press about supply chain issues caused by driver shortages in the UK, with an ever growing number of sectors affected including motor, retail, construction, food, drink and medicines. Analysts are reporting that consumers can expect some retail price inflation during the second half of the year driven by lack of drivers, plus higher transport charges and higher prices of raw materials.
In response to the crisis, the UK government has announced that there will be a shake-up of the HGV driver testing process, although the steps that will be taken have not yet been reported.