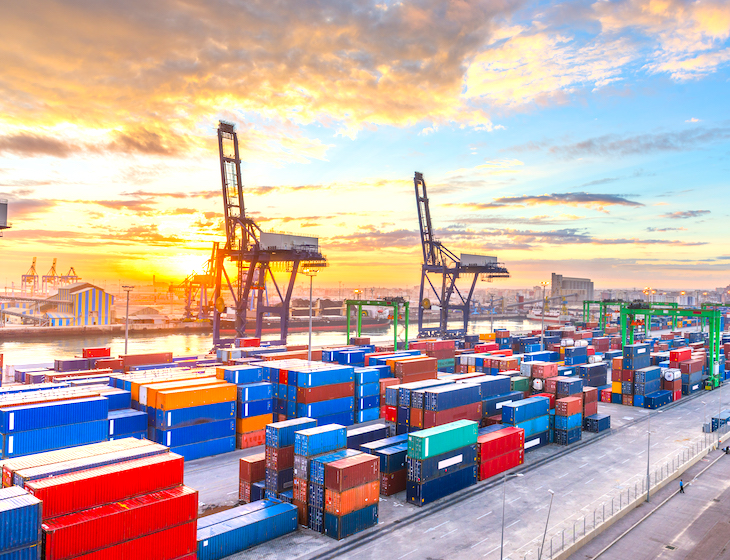 Chinese transport hubs reopen following Typhoon closures, disruption across the global supply chain remains critical and a new Covid-19 outbreak in China may further impact shipments. Here is a summary of this week's main industry news.
Chinese Transport Hubs Reopen Following Typhoon Closures
Last weekend fierce winds, heavy rains and flooding from Typhoon Chanthu prompted officials to suspend transport operations in Shanghai and Ningbo. The typhoon led to the cancellation of most flights from the region on Monday and Tuesday, terminals at the ports of Shanghai and Ningbo were also closed for two days delaying already late vessels by a further three days. Terminals at the ports have since resumed operations as the impact of typhoon Chanthu has subsided.
 
New Covid-19 Outbreak in China Threatens Supply Chains
A second city in SouthEastern China is experiencing another Covid-19 outbreak that started late last week. Authorities in Xiamen are imposing testing across the region and are locking down affected neighbourhoods as a containment measure. People are being prevented from leaving their local areas and long-distance public transportation services to other parts of the province have been suspended. At this point in time we are not clear on the full impact that the outbreak may have on factory production and transportation of goods. We will keep customers updated with further news at the earliest opportunity.
Disruption in Global Supply Chain Remains Critical 
Even in a normal year, the Golden Week holiday at the beginning of October has a significant impact on global supply chains originating in China as commerce slows down during this period. Factories shut during this week and ports and customs operate with a skeleton staff. The combination of Christmas demand with Golden Week causes congestion and capacity challenges for moving goods out of China. 
This year the situation for the global supply chain is already under extreme pressure, with all areas being affected. We are seeing critical disruption and delays at sea ports across Asia and the Indian Subcontinent, along with congestion at EU ports and then major problems with the distribution of goods when shipments do eventually arrive in the UK due to driver shortages. 
The level of disruption caused by the misplacement of empty equipment along with very congested ports and reduced productivity resulting from ongoing Covid-19 outbreaks means that it is unlikely there will be any improvement to schedule reliability any time soon. Carriers are experiencing delays of up to six weeks across Asia and the Indian Sub-Continent. Port congestion in Europe is creating waiting times of up to 10 days for vessels coming into the key hub ports, Hamburg, Rotterdam and Antwerp. 
While disruption in the sea freight market continues, air freight will also be in exceptionally high demand from global brands needing to ship products in time for the Christmas retail season, making the upcoming air freight peak season more challenging than ever. As such there is likely to be even greater pressure on air capacity from mid October, and price hikes are set to continue.

Sea Freight Rates Hit Another Record High
Due to continuing strong demand, capacity constraints and the uncertainty in the market, sea freight rates achieved another record today. The Shanghai Containerised Freight Index (SCFI) is now at $15,048 / 40′, which is the highest we have ever seen. Freight rates are likely to stay high, and may rise further while the intense competition for scarce vessel space during peak season continues.

Air Services From Bangladesh Under Pressure
Despite the lifting of the national lockdown in Bangladesh on 12th September, air freight operations from Dhaka airport have deteriorated this week. A significant increase in demand and backlogs created by the lockdown has resulted in severe congestion and delays. The increase in volume, coupled with reduced capacity, has driven air freight rates for services from Bangladesh to the highest we've seen for over a decade. We are experiencing waiting times on flights from Dhaka between 4-7 days.