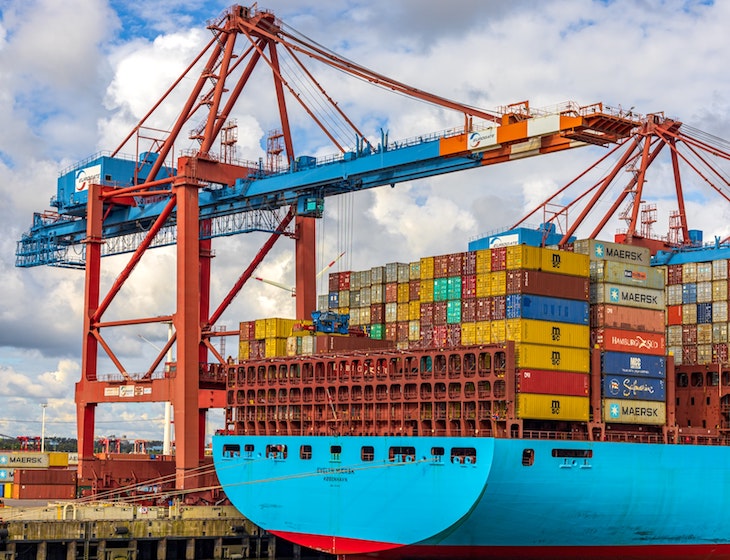 The situation in the Sea Freight market remains critical with congestion at ports at origin and Northern Europe causing severe disruption and impacting schedule reliability. Here is a summary of this week's main industry news.
Sea Freight Schedule Reliability Remains Low
The current considerable delays in the Sea Freight market persist. Market demand continues to exceed supply and the availability of space is being made worse by equipment shortages along with very congested ports across the world. We are seeing port congestion in almost every major port in the world presently. These factors are having a knock-on effect to schedule reliability. Shipping lines are limiting booking acceptance as a result and with continuous vessel delays, schedule reliability is very low, and rates remain high.
The strong peak season Christmas demand from retailers in both the US and Europe means that unfortunately there is unlikely to be any improvement to the port congestion and equipment availability imminently. As a result we expect schedule reliability to continue to be low for the months ahead.
Congestion a Problem at all Major Origin Ports
Container shipments from Asia and the Indian Sub-Continent to the UK continue to be subject to unprecedented delays resulting from port congestion. Huge surges in orders, plus handling the usual peak season demand, has resulted in all vessels being full from Asia to Europe (and also from Asia to every other export market in the world). Making matters worse, power shortages in China are affecting factory production up to a certain extent and causing more changes in shipping plans.
There are issues with labour shortages, resulting from government imposed Covid-19 restrictions, which is impacting terminal operations in multiple locations at origin. The situation has been particularly challenging in Bangladesh and Sri Lanka in recent weeks with strict epidemic prevention measures being actioned at both regions' ports resulting in serious labour shortages and congestion. This is creating unavoidable delays in the movement of goods from Sri Lanka, Bangladesh and the entirety of Southern India. 
The level of disruption caused by the misplacement of empty equipment along with very congested ports and reduced productivity resulting from ongoing Covid-19 outbreaks has resulted in delays of up to six weeks across Asia and the Indian Sub-Continent.
Congestion at European Ports Acute
There has been a growing number of vessels awaiting berths at chronically congested North European ports in recent days. The congestion at European ports is acute due to the pre-Christmas peak in volume, combined with poor vessel schedule reliability, heavily congested landside operations and a shortage of port staff and container haulage across Europe. These factors have resulted in full inland terminals which are unable to accept new arrivals. Ships are having to anchor at Antwerp, Rotterdam, Hamburg, Felixstowe and other major ports in the EU until a berth has become available.
The increasing number of ship diversions in North Europe is resulting in booking cancellations, due to the last-minute decisions by carriers to skip ports. As we have seen at the Port of Felixstowe in recent weeks, some terminals are also refusing to accept empty containers. Waiting times of up to 10 days remain for vessels coming into the key hub ports, Hamburg, Rotterdam and Antwerp.
No Closures at Port of Felixstowe This Week
In the UK, the port of Felixstowe is experiencing congestion with increasing numbers of ships waiting to berth. While the port of Felixstowe's congestion issues have been reported to be the result of HGV driver shortages in the UK, the diversion of ships by carriers to other European hub ports has also contributed, with the number of uncollected empty containers growing landside. When vessels do arrive at Felixstowe, they are remaining in port for longer and we are experiencing slower discharge times which is having a knock-on effect on delivery times after arrival. 
While dwell time remain significantly higher than usual, on a more positive note, there has been no further closures to receiving empties and port authorities have stated that there has been more spare space for import containers this week.