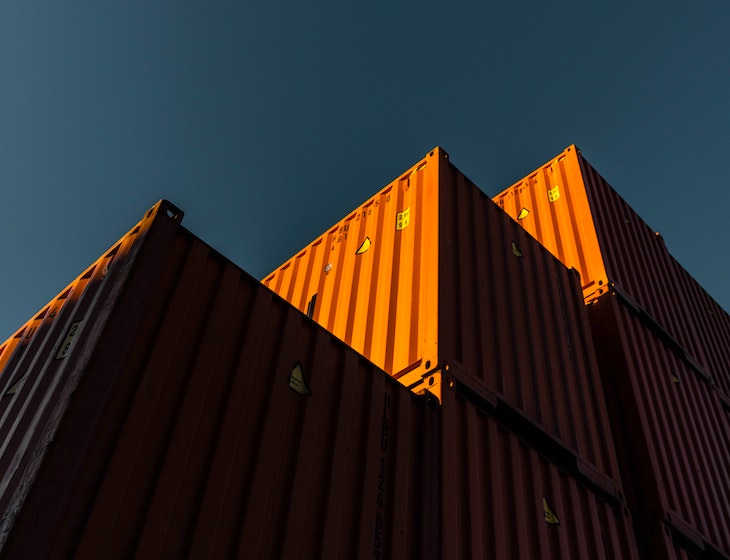 While services in China return to normal, shipping lines are impacted by continued port congestion and a week of storms in Northern Europe. The Ukraine invasion is likely to impact China to Europe rail services and increase freight rates.
Storms in Northern Europe Impact Sea Freight Schedules
Following the return to normal of operations in China we have seen an increase in bookings and factories are working to clear the backlog of goods that they were unable to deliver to ports before the Chinese New Year. We are still seeing congestion at Chinese ports which is leading to carriers suspending services or changing vessel rotations at short notice to avoid badly impacted ports. Regrettably the unprecedented situation of severe port congestion globally continues to result in a build up of delays across sea freight services.
The multiple storms across North Europe last week caused key ports to suspend operations for long periods, adding to vessel schedule delays. This has caused further disruption at port terminals and a backlog of vessels waiting to berth. Carriers are now focusing on recovering some of the lost time by omitting some North European port calls in an attempt to rectify schedules.
The Port of Felixstowe is experiencing further delays following the storms resulting from the arrival of a number of larger vessels that will be in port for 6 days due to the volume of containers being unloaded, slower port operations and the reloading of empties to clear the congested port terminals. Due to the ongoing berthing and landside delays at the Port of Felixstowe, carriers are still changing rotations and diverting vessels into a number of alternative ports in North Europe. All of these factors mean that vessels arriving into the UK continue to be subject to significant delays.
Ukraine Invasion Threatens Supply Chains
Russia's invasion of Ukraine this week threatens to add further pressure to supply chains. The conflict is likely to lead to a rise in transportation costs due to soaring oil prices which inevitably will see another spike in freight rates. We also anticipate the potential disruption to the movement of cargo via China to Europe rail freight services.
Analysts are warning that the conflict could have a significant impact on rail routes through Ukraine, its neighbouring countries including Russia. Ukraine is a secondary gateway into Europe for China-Europe rail freight, however the bulk of traffic passes through Russia and Belarus. There is speculation that the significant sanctions placed by the EU on Russia could have the effect of slowing or stopping trade flows between China and Europe, as Moscow could slow down or halt the movement of freight. For the time being, Russian Railways is stating that rail freight services are operating as normal. 
It is possible that there will be a ripple effect from the invasion that may add to increasing delays and costs around the whole supply chain. We expect that due to the unreliability of overland routes, users of road and rail services from China to Europe will switch to sea routes. While there is no direct impact to be seen as yet, regrettably given the pressure that the sea freight market is already under, the situation in Ukraine has the potential to only make matters worse.