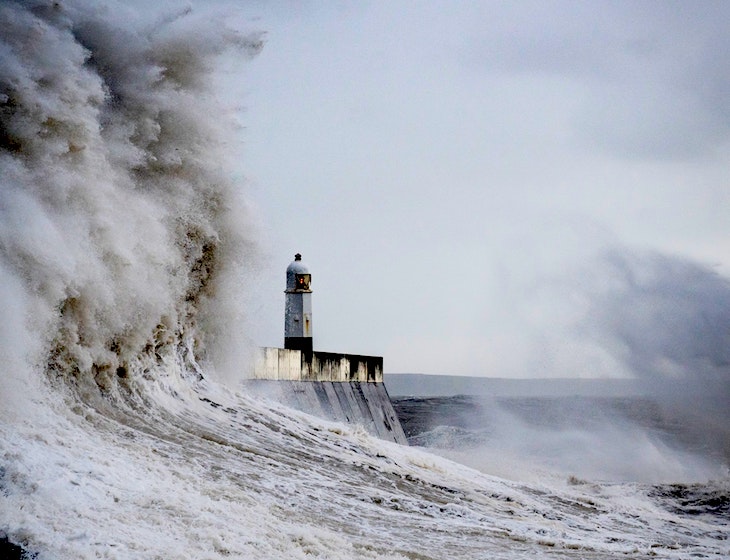 Felixstowe, London Gateway and Southampton ports have been closed and transport bookings cancelled with vessel arrivals and cargo deliveries for today, over the weekend and Monday likely to be affected. Air Freight services are also expected to experience disruption.
A red alert weather warning has been issued to southern and south-eastern England by the Met Office ahead of the arrival of Storm Eunice. As a result, delays are expected today as UK ports have closed due to the high winds forecasted. Crane and port operations across depots and terminals at many UK ports have been paused for health and safety reasons.
The Port of Felixstowe will be closed from 4am today for container traffic and through the weekend. All bookings on Friday 18th February have been removed and bookings on Monday 21st February will be restricted. This will affect deliveries into next week as there will be a backlog in container collections to reconcile.
Road transport is also expected to be seriously disrupted today. Many bridges have been closed, such as the Orwell Bridge and the Dartford Crossing, and with trucks being particularly exposed to high winds there will be a limited haulage service. In line with the government's travel warnings, hauliers are being advised not to travel without a confirmed booking to Felixstowe, London Gateway and Southampton ports.
We are also expecting severe disruption later today to Air Freight services. It is highly likely that flights will be cancelled or rerouted as a result of the severe weather warning. 
Regrettably customers expecting the arrival, collection or delivery of cargo in the next few days may be impacted. Should your shipment be affected in any way we will update you as soon as possible.