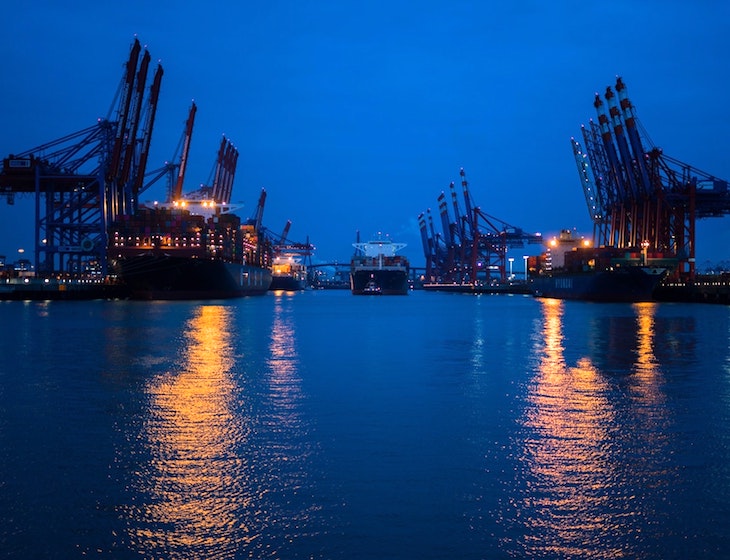 The Chinese government announces plans to end the Covid-19 lockdown in Shanghai bringing positive news to the industry. Operations at Colombo port in Sri Lanka return to normal following last week's political unrest.
This last week finally saw some positive news with authorities announcing plans to reopen the city of Shanghai gradually after spending more than six weeks in lockdown. The opening will be rolled out in phases, returning to a more normal life from 1 June 2022. Restrictions to movement will largely remain in place until the end of this week to prevent a rebound in infections before the easing. If there is no increased number of positive cases and the risk of a rebound in infection is controlled, all normal activities will proceed by the very latest in mid-late June. 
Shanghai's first priority will be resuming industrial production and manufacturing and then commercial business. China's zero-Covid policy has led to a sharp drop in production output as well as a substantial decrease in traffic at ports. Analysts have reported that production activity has been at its lowest since February 2020, at the height of China's first wave. 
In response to the reduction in cargo arriving at Shanghai ports, carriers have increased the number of blank sailings this month. More than a third of sailings from Asia will be canceled, which will further extend the lead times of shipments from China to Europe and the UK. The Alliance is blanking 33% of its sailings from Asia whilst the Ocean Alliance is blanking 37% and 2M is blanking 39% of its voyages. 
Looking further ahead, it is expected that once lockdown measures are lifted, there will be a sudden surge in export cargo. As such, we expect a period of congestion for both sea and air freight.  
 Below is a summary of the key areas in China that are currently being impacted by Covid control measures: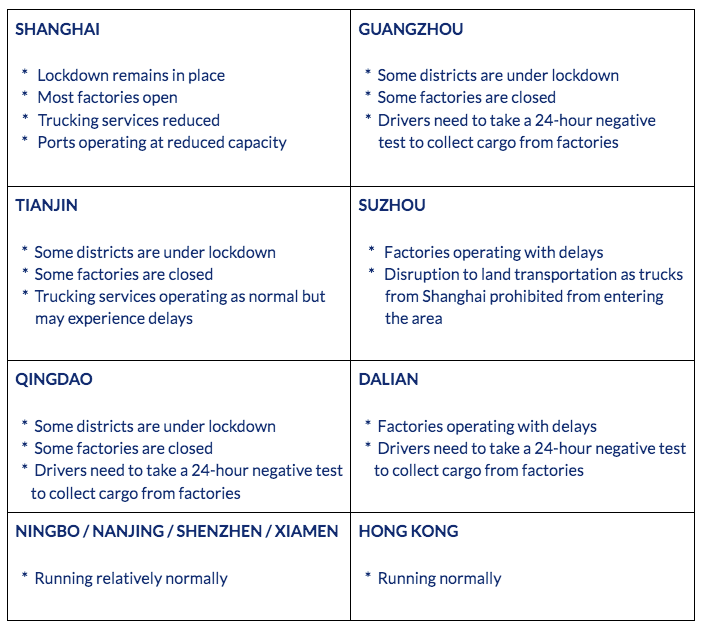 Operations at Colombo Port Return to Normal
Last week we informed customers that worsening political unrest over the government's handling of the economic crisis in Sri Lanka had resulted in a national curfew and a strike by port staff with operations interrupted for over 20 hours. Since our last update, Sri Lanka has recovered from last week's tense situation and the curfew has been lifted. The situation is improving at Colombo port after clearing the backlog. All three terminals are now functioning at their full capacity and terminal yard density has improved compared to last week.
The situation in Sri Lanka is still volatile as the economic crisis continues with rising prices and shortages of food, fuel and medicines inflaming public protests calling for the president to step down. We will keep you informed if the situation changes once again.