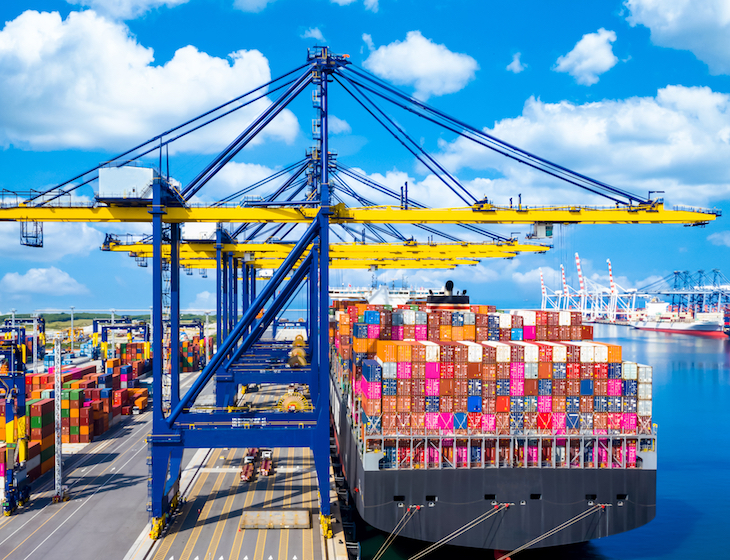 Shipping lines continue to manage sea freight capacity from China and delays caused by congestion at North European ports persist but have eased slightly. Are you ready for the change from CHIEF to CDS?
Capacity From China Managed by Further Blank Sailings
The situation across China continues to improve since the reopening of Shanghai, with all port regions registering declines in berthing delays, and vessel queues are falling. The backlog of containers created during the lockdown period has been cleared and there has not been the early peak season surge in demand that was predicted. As a result, shipping lines will continue to manage capacity by further blanking sailings from China. We anticipate that this will continue through the coming weeks until the peak season builds later this month.
Some areas in China continue to have covid control measures in place and there have been a few small outbreaks reported in the last week. While these recent outbreaks have not changed the status of sea freight operations, there is always the threat of future disruption as China continues to mandate its zero-covid policy.
Have You Registered For Your Government Gateway Account?
 HMRC is closing its Customs Handling of Import and Export Freight (CHIEF) system from September 30th 2022. It is being replaced by the Customs Declaration Service (CDS) as the UK's new single customs platform. We have sent out a notice via DocuSign to advise what steps need to be taken to avoid delays. 
CLICK HERE to ensure you take action to ensure we can continue to clear your freight.
Port congestion at North European ports persists but eases slightly
The challenges in Asia over the past months and the resulting poor schedule reliability  have been driving congestion at key North European ports for some time. There are currently high yard densities at terminals (although not as high as we saw in 2021). The recent industrial action of workers at some key hub ports in Germany has also aggravated the port congestion problems. As a result are seeing increased dwell times ranging from 3 up to 10 days on the transhipment containers that go via Europe. Shipping lines are responding to the delays in vessel handling by temporarily cutting key hub ports including Rotterdam, Hamburg and Antwerp out of their EU rotations in an attempt to get back on schedule. The affected ports will require time to catch-up on clearing the congestion, consequently we anticipate delays for the coming weeks.