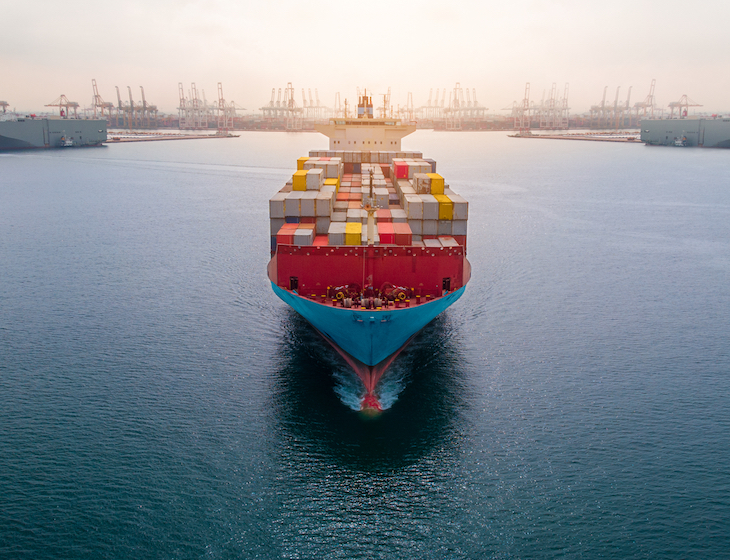 The number of blank sailings continue to rise as shipping lines manage sea freight capacity from China. Strikes by German port workers to aggravate congestion in Northern Europe. Despite the political unrest in Sri Lanka this last week, supply chains have not been adversely affected.
Blank Sailings on the Rise as Carriers Manage Capacity
Five weeks after the reopening of Shanghai, the situation across China is back in control with backlogs cleared at factories and vessel queues falling. With a drop in underlying demand and no sign of the predicted early peak season surge, shipping lines have been managing capacity by blanking sailings from China. In the last two weeks there have been a number of omissions of vessels/services to Northern Europe from Asia. The drop is considerably more than we have seen in previous years and provides an indication of the current market position. We anticipate that the number of blank sailings will continue to rise through the coming weeks or until the peak season builds later this quarter.
Some areas in China continue to have covid control measures in place and there have been a few small outbreaks leading to renewed population testing reported in the last week. While these recent outbreaks have not changed the status of sea freight operations, there is always the threat of future disruption as China continues to mandate its zero-covid policy.
Further Strikes at German Ports to Aggravate Congestion
We have informed customers about the congestion at key North European ports that has been building for some time. Regrettably the situation is likely to worsen once more as workers at ports in Germany walked out again this morning at the start of 48 hours of industrial action over pay and increased work requirements. The strikes will exacerbate congestion at German port container terminals and risk paralysing supply chains in Northern Europe. Carriers are responding to increased berthing delays by announcing temporary port omissions including cutting key hub ports including Rotterdam, Hamburg and Antwerp out of their EU rotations. Regrettably the congestion in North European ports is leading to serious delays to supply chains which is likely to continue at least into August.
No Direct Impact to Colombo Port Operations Despite Recent Protests
Since our last update, protests over shortages of food and fuel dramatically flared up in the capital, Colombo, this last week. The months of excruciating economic pain culminated in thousands of protesters storming the official residences of the President and the Prime Minister in Colombo and demanding their immediate resignation. President Rajapaksa fled the country on Thursday and has since resigned. A state of emergency has been declared across the island nation and a curfew imposed in the Western Province in Colombo. Despite the these unprecedented events, there has not been any direct impact on productivity at Colombo port and terminal operations are working as normal.
Have You Registered For Your Government Gateway Account?
HMRC is closing its Customs Handling of Import and Export Freight (CHIEF) system from September 30th 2022. It is being replaced by the Customs Declaration Service (CDS) as the UK's new single customs platform. We have sent out a notice via DocuSign to advise what steps need to be taken to avoid delays. 
CLICK HERE to ensure you take action to ensure we can continue to clear your freight.