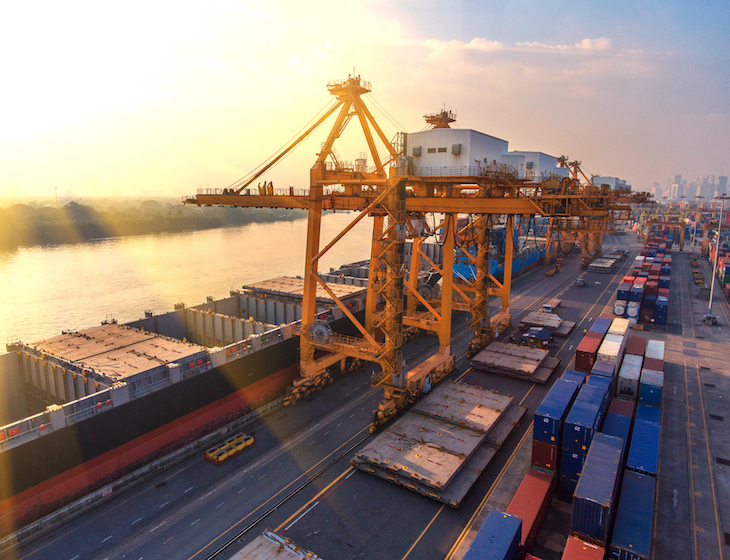 Blank sailings continue as shipping lines manage sea freight capacity from China. Industrial action at German ports comes to an end. The rail strikes planned for the coming week will create challenges for UK rail freight.
Blank Sailings Continue as Carriers Manage Capacity
The peak season surge is yet to materialise with demand for goods from Asia cooling as consumers adjust their spending towards travel and entertainment. Many industry analysts are now predicting a more slow-moving peak season this year. As a result, shipping lines are managing capacity by blanking sailings. The last two weeks has seen a number of omissions of vessels/services to Northern Europe from Asia which is considerably more than we have seen in previous years and provides an indication of the current market position. We anticipate that the number of blank sailings will continue through the coming weeks or until the peak season builds later this quarter.
Carriers Adjust Schedules as German Port Workers Return to Work
The two-day strike over pay and increased work requirements by German port workers ended on Saturday last week. The strikes heightened the pressure on already congested container terminals and increased dwell times. Carriers are continuing to adjust their schedules to manage the resulting delays with further port omissions including cutting key hub ports out of their EU rotations. While there is an improved outlook for the German ports since this time last week, with courts ruling that no further industrial action can be taken until August 26th, congestion in North European ports is likely to continue for the coming weeks.
Strikes to Cause Disruption to UK Rail Freight
The Rail, Maritime and Transport union (RMT) is planning a UK wide strike on Wednesday 27th July in a dispute over pay. The strike is expected to include 40,000 workers, including signalling and track maintenance workers, with 14 train operating companies taking part. With the majority of trains likely to be cancelled, the industrial action will pose challenges to UK rail freight services. Train drivers at eight rail companies have also agreed to a separate strike on Saturday 30th July. During the industrial action, freight will once again be given priority over passengers, however some disruption to rail freight is inevitable.
Have You Registered For Your Government Gateway Account?
HMRC is closing its Customs Handling of Import and Export Freight (CHIEF) system from September 30th 2022. It is being replaced by the Customs Declaration Service (CDS) as the UK's new single customs platform. We have sent out a notice via DocuSign to advise what steps need to be taken to avoid delays. 
CLICK HERE to ensure you take action to ensure we can continue to clear your freight.