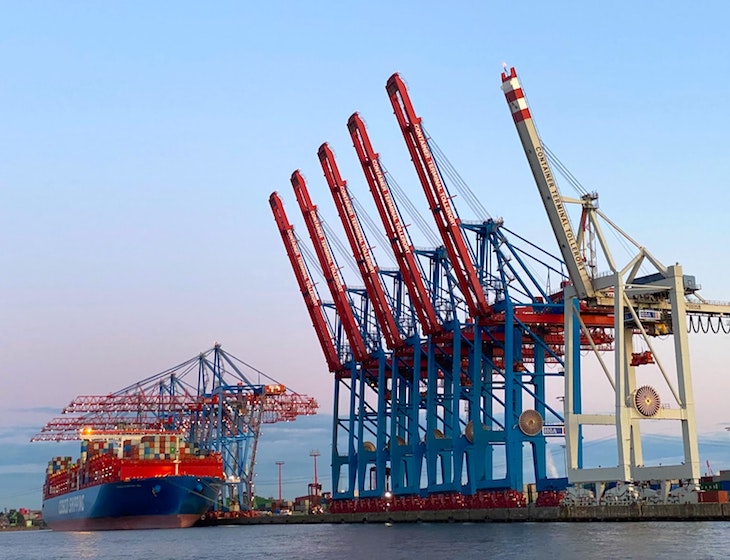 Talks between Port of Felixstowe bosses and union leaders reach deadlock in an attempt to avert strike action in August. Carriers not yet concerned about the military exercises imposed in the Taiwan Strait by China. Cooling demand means further blanks sailings as shipping lines manage capacity.
Deadlock in Talks to Avert Felixstowe Port Strike
As we informed customers last week, port workers at Felixstowe have voted 92% in favour of strike action after members of the Unite union rejected a 5% pay increase offer from Felixstowe Dock and Railway Company. The Port of Felixstowe is the UK's largest container port handling about 40% of containers entering and leaving the UK. Therefore the strikes, should they happen, will cause significant disruption to UK supply chains and could see vessels diverted to elsewhere in the UK or Europe.  
The industrial action is planned for August, but no dates have been set as yet. Unite has agreed for additional rounds of talks prior to strike action taking place. The latest meetings between port officials and Unite members were unable to reach a conclusion. Further talks will continue in an attempt for both parties to negotiate a solution. We will update customers as soon as we have further information.
Carriers Not Yet Concerned About Taiwan Military Exercises
There have been reports in the news this week about China conducting its largest-ever military drills in the Taiwan Strait following the visit of US House Speaker Nancy Pelosi to Taiwan. The visit, which has angered China, prompted a four-day military exercise at six shipping zones surrounding the island. Taiwan's Ministry of Transportation and Communications (MOTC) has advised all ships to steer clear of the six no-sail zones and advised vessels to seek alternative routes to enter and exit Taiwan's ports through to the end of the week. The military exercises are expected to come to an end on Sunday August 7th. 
Despite the Taiwan Strait being one of the main routes for ships carrying goods from East Asia to the US and Europe, shipping lines have been taking the situation calmly and have not yet reported any impact. However if the military exercises were to be extended, there are concerns that the situation might aggravate supply chain disruption.
Blank Sailings Continue as Carriers Manage Capacity
The demand for goods from Asia is slowing as the effect of inflationary pressures on consumer spending across the world kicks-in. The peak season is predicted to be quieter this year as consumers adjust their spending more towards travel and entertainment. As a result, shipping lines are managing capacity by blanking sailing from China. Over the last month we have seen a number of omissions of vessels/services to Northern Europe from Asia over and above the usual seasonal norms. We anticipate that the number of blank sailings will continue throughout August.
Have You Registered For Your Government Gateway Account?
HMRC is closing its Customs Handling of Import and Export Freight (CHIEF) system from September 30th 2022. It is being replaced by the Customs Declaration Service (CDS) as the UK's new single customs platform. We have sent out a notice via DocuSign to advise what steps need to be taken to avoid delays. 
CLICK HERE to ensure you take action to ensure we can continue to clear your freight.