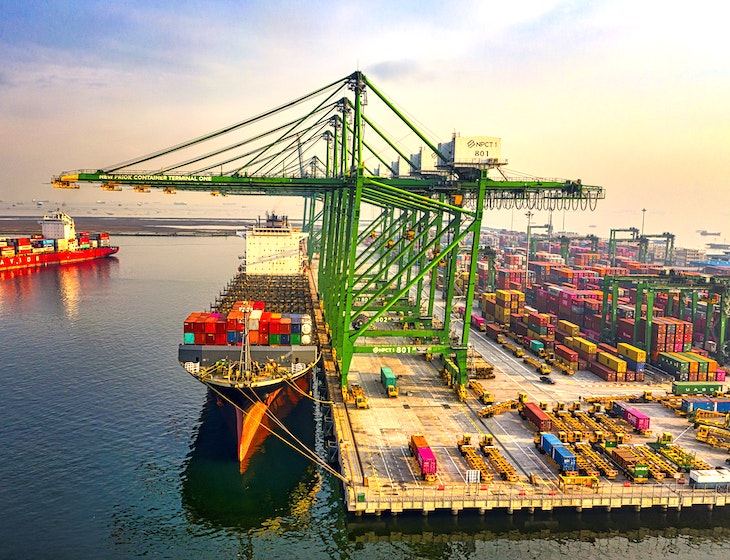 Industrial action by workers at the Port of Felixstowe to go ahead between Sunday 21st August – Monday 29th August. More blank sailings likely as shipping lines continue to manage capacity as a result of falling demand.
Port of Felixstowe Eight-day Strike Begins This Sunday
Mediation talks between Unite, the union that represents 1,900 staff, and Felixstowe Port employers broke down this week ending the hope of both parties finding a resolution. As a result, authorities at the port confirmed that regrettably the strike will be going ahead and all bookings have been removed during this period. The Port of Felixstowe is the UK's largest container port handling about 40% of containers entering and leaving the UK. Therefore the strikes will cause a significant impact to UK supply chains with the consequences to the port's closure likely to reverberate for weeks.
The port has extended its opening times in the lead-up to the stoppages in an attempt to move as much cargo this week. Carriers have stated that they plan to significantly advance or delay schedules in order to maximise available labour immediately before and straight after the strike period, rather than divert vessels to elsewhere in North Europe. There is however the possibility that some shipping lines may resort to omissions with the threat that UK cargo may be offloaded at EU ports such as Antwerp and Rotterdam. It is also inevitable that there will be some port diversions within the UK which will create disruption to haulage services.
We expect the strike action to have significant impact over the coming weeks and are actively working with our partners to mitigate the impact to your business as much as possible. Our teams will be in contact to advise you if any of your cargo is impacted and to discuss contingencies.
Blank Sailings Continue as Carriers Manage Capacity
The demand for goods from Asia continues to cool as the effect of inflationary pressures on consumer spending across the western world begins to bite. What should normally be the peak season for demand is considerably quieter this year as consumers spend more on travel and entertainment rather than goods. As a result, carriers are taking capacity out of the market by blanking sailings. Over the last month we have seen a number of omissions of vessels to Northern Europe from Asia over and above the usual seasonal norms. With no increase in demand expected as consumer inflation worries continue to manifest, we anticipate that the number of blank sailings will continue into September. 
Have You Registered For Your Government Gateway Account?
HMRC is closing its Customs Handling of Import and Export Freight (CHIEF) system from September 30th 2022. It is being replaced by the Customs Declaration Service (CDS) as the UK's new single customs platform. We have sent out a notice via DocuSign to advise what steps need to be taken to avoid delays. 
CLICK HERE to ensure you take action to ensure we can continue to clear your freight.