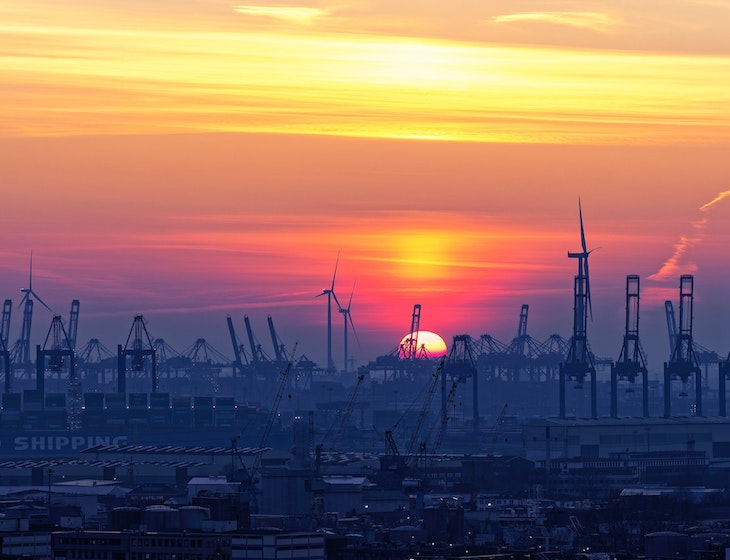 Strike at the Port of Felixstowe creating manageable disruption. More blank sailings announced as shipping lines continue to manage capacity and drought-induced power shortages pauses factory production in China.
Port of Felixstowe Eight-day Strike to End on Monday
The strike by port workers at the Port of Felixstowe will be coming to an end on Monday 29th of August. During the period of industrial action, vessels have been advanced or delayed by shipping lines to maximise the arrival of ships either before or after the strike has ended. Carriers have been adapting vessel rotations in Europe in order to delay schedules, keeping UK port omissions to a minimum. Some cargo has been discharged at North European ports and will be returned to the UK on the next available connections. As a result of this contingency planning, the disruption to UK supply chains has been manageable and we are experiencing average delays of approximately five days. The delays are likely to continue for a short period as the port reopens however we do not expect a prolonged period of disruption. Port authorities have stated that there is capacity available to handle additional volumes if that becomes necessary and is expected to extend its opening times in an attempt to move as much of the delayed cargo as quickly as possible in the coming weeks. 
Further Blank Sailings Announced by Shipping Lines
As the demand for goods from Asia continues to dip, carriers have this week announced a further 7 blank sailings for the remainder of  August and September. The peak season for demand this year has been considerably quieter than the norm as consumers spend more on travel and entertainment rather than goods and retailers have reduced bookings due to having plenty of stock already in regional distribution centres around the UK. As a result, carriers are taking capacity out of the market by blanking sailings. With no increase in demand expected as consumer inflation worries continue to manifest, we expect to see further blanking's announced over the next couple weeks during the build up to Golden week in October. 
Drought and Power Shortages Pause Production at Some Chinese Factories
China is experiencing power shortages as a record heatwave in China's Sichuan province has resulted in a severe drought and which has led to depleted water reservoirs and a drop in hydroelectric power generation in recent weeks. The power shortages have forced the government to ration electricity in some provinces and companies in major manufacturing areas have been called on to reduce energy usage during periods of peak demand or limit the number of days that they operate. The power rationing has triggered the closure of factories along the crucial Yangtze River commercial corridor. The region is a key manufacturing region, specialising in the battery, semiconductor and solar panel industries. These outages may disrupt the production of goods in China, leading to delays in receiving shipments at the ports. As some of our customers may be affected by the power cut policy, we would kindly ask you to check the status of product production with your suppliers. 
Teething Issues with Customs Declaration Service (CDS)
We would like to make customers aware that the new customs clearance system that has been introduced by HMRC is experiencing technical teething issues. Our customs team is already using the new system to ensure that all of our customers are migrated well ahead of the closure of the existing CHIEF system on September 30th. However there have been a number of technical issues in recent weeks with the new CDS platform, which means that it is currently taking the customs clearance process twice as long as it should. Unfortunately the issues we are experiencing are out of our control, we would like to thank customers for their patience while the HMRC resolves the technical difficulties.