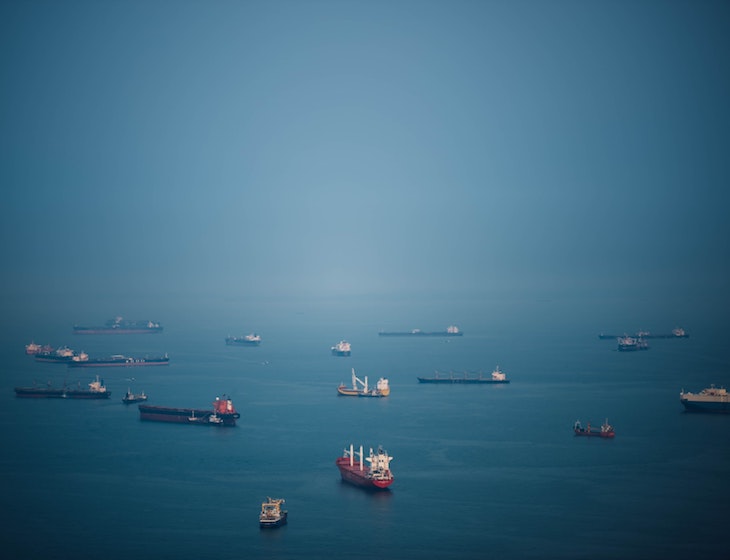 UK supply chains recovering after port worker strike ends at Felixstowe. Capacity from the Asia to Europe market pulled by shipping lines and supply chains in Pakistan threatened by severe flood damage to transportation infrastructure.
UK Supply Chains Recovering After Felixstowe Strike
The recent eight-day strike by port workers at the Port of Felixstowe came to an end this week. During the period of industrial action, carriers responded in varying ways: some advanced or delayed vessels by adapting their rotations in Europe; some omitted the UK, discharging cargo at North Europe ports to be returned on available connections. The contingency planning resulted in manageable disruption and delays of approximately five days. Ships are now coming into the port as planned and the delays are likely to continue for a short period but are not expected to be prolonged. 
Unite, the union representing workers at the port, is stating that they are willing to continue industrial action to achieve a resolution on pay. The union is encouraging port authorities to make an improved offer to end the dispute. It is not yet known if the threats of further strikes are sincere and what their impact might be should they go ahead. As unions are legally required to give two weeks' notice before any strike action can take place, the earliest workers could walk out again would be half-way through September. 
Capacity Pulled From Asia to Europe Market by Shipping Lines
More carriers have this last week announced blank sailings for September through to Golden Week at the beginning of October. Global inflationary pressures have intensified, cooling consumer demand for goods from Asia. Consumers have been spending more on travel and entertainment rather than goods and retailers have been able to reduce their bookings due to having plenty of stock already in regional distribution centres around the UK.
The failure of a peak season to materialise in the build-up to Golden Week has driven the shipping lines to reduce capacity in the Asia to Europe market quite significantly. With no increase in demand expected as consumer inflation worries continue to broaden, there is the possibility that carriers will announce further blankings over the next 12 weeks. 
Severe Flood Damage to Mobility Infrastructure in Pakistan
You will have seen in the news the devastating floods that have left a third of Pakistan under water. In addition to the irreparable loss of lives, the floods have severely damaged the infrastructure in urban and rural Balochistan and Sindh, where damage to nearly 3,000 km of roads and more than 140 bridges has impeded movement around flood-affected areas. With many routes remaining partially or fully impassable, thousands of vehicles have been stuck on highways for days. This national disaster has the possibility of far-reaching consequences on the overall transportation infrastructure and supply chain in Pakistan. At the present time, blockages at entrance and exit points of Karachi port area are delaying inbound transportation to the port and clearance delays. Warehouse and terminal operations are running as normal with no major immediate impact. We will keep you updated on any further changes as and when they happen.
New Lockdown Reminder of Potential Disruption From China's Zero-Covid Policy
There have been reports in the news again this week regarding new Covid-19 outbreaks in China. Chengdu has become the latest city to be locked down as Chinese authorities continue to pursue its controversial zero-Covid policy. Around 21 million people have been ordered to stay indoors, with only residents able to show evidence of a negative Covid test allowed out to buy necessities. However as Chengdu is not a major export area the impact to shipments from China will be minimal.
As a precautionary measure, the port area of Shenzhen which is 1,800 miles from Chengdu, is undergoing population testing and office staff are working from home for a few days. Truck drivers are requiring Covid tests to enter and leave the region. All factories are operating as usual and the port remains open with no delays reported.
New CDS One Month to Go! Are You Ready?
HMRC is closing its Customs Handling of Import and Export Freight (CHIEF) system from September 30th 2022. It is being replaced by the Customs Declaration Service (CDS) as the UK's new single customs platform. We have sent out a notice via DocuSign to advise what steps need to be taken to avoid delays. 
CLICK HERE to ensure you take action to ensure we can continue to clear your freight.