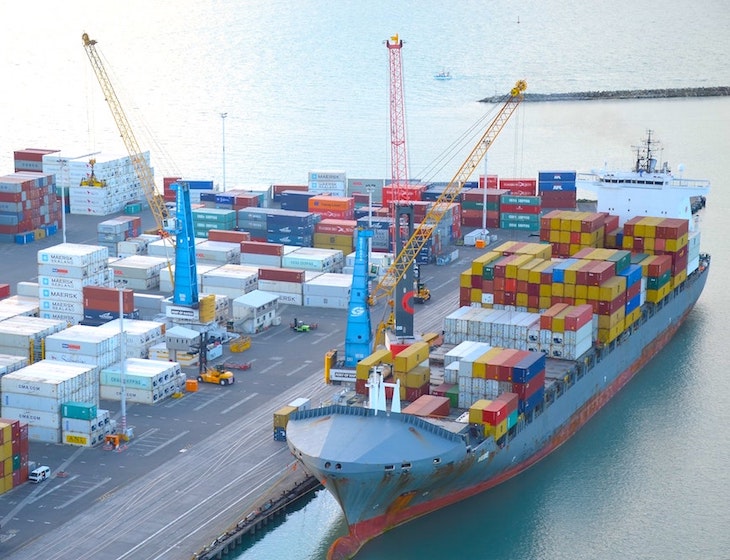 Industrial action by workers at the Port of Felixstowe is going ahead next week. Blank sailings are imposed by shipping lines over the Golden Week holiday period to manage capacity. More rail strikes are likely to cause disruption to UK rail freight.

Second Strike at Felixstowe Port Begins Next Tuesday
The second strike at the  Port of Felixstowe will take place from 07.00hrs on Tuesday 27th September to 06.59hrs on Wednesday 5th October. All bookings have been removed during this period which will inevitably lead to delays and some disruption over the coming weeks. 
We expect that shipping lines will plan for minimum disruption, as they did previously, by significantly advancing or delaying schedules in order to maximise available labour immediately before and straight after the strike period, rather than diverting vessels to elsewhere in North Europe. We expect the strike action to result in delays of approximately seven to ten days. 
We are actively working with our partners to mitigate the impact to your business as much as possible. Our teams will be in contact to advise you if any of your cargo is impacted and to discuss contingencies.

Golden Week Blank Sailings Imposed to Manage Capacity
Over the last few weeks we have seen the number of blank sailings of vessels to Northern Europe from Asia intensify over and above the usual seasonal norms. The blank sailings that have been announced by carriers have delayed many sailings until after Golden Week and have reduced capacity on Asia to Europe routes significantly. While we have seen a couple of blank sailings by carriers in previous years around the Golden Week period, the failure of a peak season to materialise has caused shipping lines to manage available capacity. The demand for goods from Asia has dropped as global inflationary pressures have intensified, impacting consumer confidence. With spot rates dropping, shipping lines are putting their best efforts into avoiding the market declining any further.
New Series of Rail Strikes to Disrupt UK Rail Freight
Industrial action has disrupted rail services all summer, with unions locked in a long-running dispute with Network Rail over pay and conditions. Train strikes are to resume in October, after unions cancelled their most recent planned action following the Queen's passing. Train drivers at 12 rail companies represented by the Aslef union are to strike on Saturday 1 October and Wednesday 5 October. A further strike on 8th October involves rail workers including signallers who are in RMT. The strikes will leave large swathes of the country with no trains running at all, posing challenges to UK rail freight services. During the industrial action, freight will be given priority over passengers, however some disruption to rail freight is inevitable. 
New CDS One Week to Go! Are You Ready?
HMRC is closing its Customs Handling of Import and Export Freight (CHIEF) system from September 30th 2022. It is being replaced by the Customs Declaration Service (CDS) as the UK's new single customs platform. We have sent out a notice via DocuSign to advise what steps need to be taken to avoid delays. 
CLICK HERE to ensure you take action to ensure we can continue to clear your freight.
This Weekend Team PFE Will Attempt the Three Peaks Challenge. Please Support Us!
A team of 24 people from PFE will be taking on the National Three Peaks Challenge this weekend to raise £15,000 for local charities doing amazing and vital work. Team PFE has been training hard over the last six months and we're hoping that you'll all get behind us and support us in reaching our fundraising target. If you'd like to make a donation, click here:
https://www.justgiving.com/team/PFE
Thanks so much for your support!