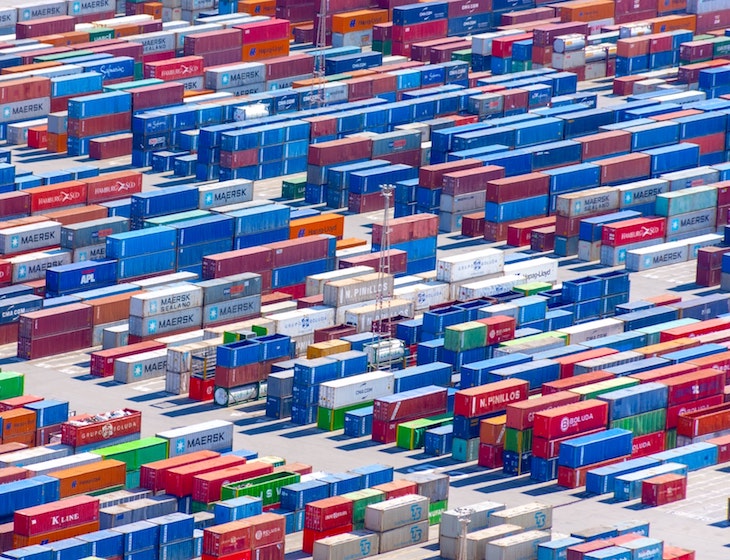 The UK is in the midst of industrial action by workers at the ports of Felixstowe and Liverpool. Shipping lines reduce capacity over the Golden Week period to mitigate falling demand. Monsoon rains threaten services from Bangladesh.
UK in the Midst of Port Strikes
Workers began a second eight-day strike at the Port of Felixstowe this week after the union Unite rejected a pay deal imposed on workers. This fresh industrial action will last until 06.59hrs Wednesday 5th October. All bookings have been removed during this period which will inevitably lead to delays and some disruption over the coming weeks creating a knock-on effect for UK supply chains. 
Shipping lines planned for minimum disruption advancing some ship calls ahead of the stoppages and delaying others in order to maximise available labour immediately before and straight after the strike period, rather than diverting vessels to elsewhere in North Europe. We expect the strike action to result in delays of approximately seven to ten days. 
Industrial action at the Port of Liverpool is due to come to an end this Monday 3rd October, following two weeks of strikes by Unite union members. Disappointingly, without a further ballot of its members, the union has now confirmed an extended period of strike action will take place between 06:00 hours from Tuesday 11th October to 06:00 hours Monday 17th October.
We are actively working with our partners to mitigate the impact to your business as much as possible. Our teams will be in contact to advise you if any of your cargo is impacted and to discuss contingencies.

Carriers Reduce Golden Week Capacity to Mitigate Falling Demand
Over the last few weeks we have seen carriers pulling a significant amount of capacity from Asia to Europe routes to mitigate the impact of falling demand. The number of blank sailings of vessels to Northern Europe has been well over and above the usual seasonal norms due to the failure of the peak season to materialise. The demand for goods from Asia has dropped as global inflationary pressures have intensified, impacting consumer confidence. With spot rates dropping, shipping lines are putting their best efforts into avoiding the market declining any further. The market is expecting further contractions in the coming weeks, before a possible bounce-back later in the year. 
Rail Strikes to Disrupt UK Rail Freight
Train strikes are set to resume next week with train drivers at 12 rail companies represented by the Aslef union striking on Saturday 1st October and Wednesday 5th October. A further strike on 8th October involves rail workers including signallers who are in RMT. The strikes will leave large swathes of the country with no trains running at all, posing challenges to UK rail freight services. During the industrial action, freight will be given priority over passengers, however some disruption to rail freight is inevitable. 
Flooding Threatens Services From Bangladesh
Extreme weather disrupts shipping in many ways and severe weather events create uncertainty in the supply chain. Bangladesh is a low-lying nation highly exposed to the threat of repeated floods, due to the country being susceptible to tropical cyclones and monsoon rains between June and October each year. This week the country is expecting heavy rains and possible flooding in the port area of Chittagong, with some disruption expected. We will keep you informed as more information becomes available.
New CDS One Day to Go! Are You Ready?
HMRC is closing its Customs Handling of Import and Export Freight (CHIEF) system TODAY. It is being replaced by the Customs Declaration Service (CDS) as the UK's new single customs platform. We sent out a notice via DocuSign to advise what steps need to be taken to avoid delays. 
CLICK HERE to ensure you take action to ensure we can continue to clear your freight.
Team PFE Completes the Three Peaks Challenge. Thank You for Supporting Us!
We did it! Well done Team PFE for a phenomenal achievement. The full team of 24 people climbed Ben Nevis, Scafell Pike and Snowden consecutively, completing the Three Peaks Challenge last weekend. We've raised an amazing amount of money for charity thanks to everyone's support. You can still donate, by clicking here:
https://www.justgiving.com/team/PFE
Thanks so much for your support!