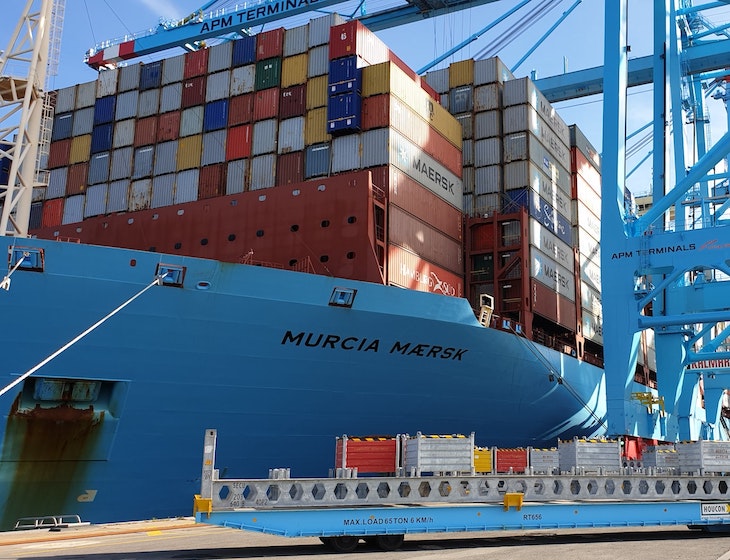 The eight-day strike at the Port of Felixstowe comes to an end. Golden Week pauses production in China amid falling demand. UK rail freight disruption continues with another strike taking place this weekend.
The Port of Felixstowe Reopens Following Eight-Day Strike
Workers at the Port of Felixstowe have returned to work after an eight-day strike which ended last week. During the period of industrial action shipping lines preferred to delay vessels rather than divert them elsewhere, with carriers adapting their vessel rotations in Europe, keeping UK port omissions to a minimum. As a result of this contingency planning, we anticipate that the disruption to UK supply chains will be manageable. Ships are now coming into the port as planned, with average delays of approximately seven to ten days. The delays are likely to continue for a short period but are not expected to be prolonged. 
Unite, the union representing workers at the port, is stating that they are willing to continue industrial action to achieve a resolution on pay. The union is encouraging port authorities to make an improved offer to end the dispute. As unions are legally required to give two weeks' notice before any strike action can take place, the earliest workers could walk out again would be later this month. 
Following a further ballot of its members, Unite union confirmed last week that a further extended period of strike action will take place at the Port of Liverpool between 06:00 hours from Tuesday 11th October to 06:00 hours Monday 17th October.

Golden Week Pauses Production Amid Falling Demand
It has been Golden Week in China this last week which means that factories have been shut and ports and customs have operated with a skeleton staff. Usually the Golden Week shutdown, combined with demand by retailers for Christmas goods, causes capacity challenges for moving goods out of China. This year however has been a different story. Due to the wider slowdown in the UK economy, retailers have not been as dependent on getting new stock into the UK as they had previously been. Falling consumer confidence, resulting from global inflationary pressures, has resulted in the usual peak season demand failing to materialise. Retailers have also been able to reduce their bookings due to having plenty of stock already in regional distribution centres around the UK. In response, we have seen weeks of carriers pulling capacity from Asia to Europe routes via blank sailings to mitigate the impact of falling demand. The market is expecting further contractions in the coming weeks with the continuation of the blank sailings programme, before a possible bounce-back later in the year. 
Rail Strikes to Disrupt UK Rail Freight This Weekend
Two separate rail strikes yet again disrupted UK rail freight this last week. A further strike will take place on 8th October involving rail workers including signallers who are in the Rail, Maritime and Transport (RMT) union. More than 40,000 members of the RMT at Network Rail and 15 train operating companies are halting work on Saturday. It is expected that only 20% of trains will run on Saturday bringing disruption to rail freight services. During the industrial action, freight will be given priority over passengers, however some disruption to rail freight is inevitable.