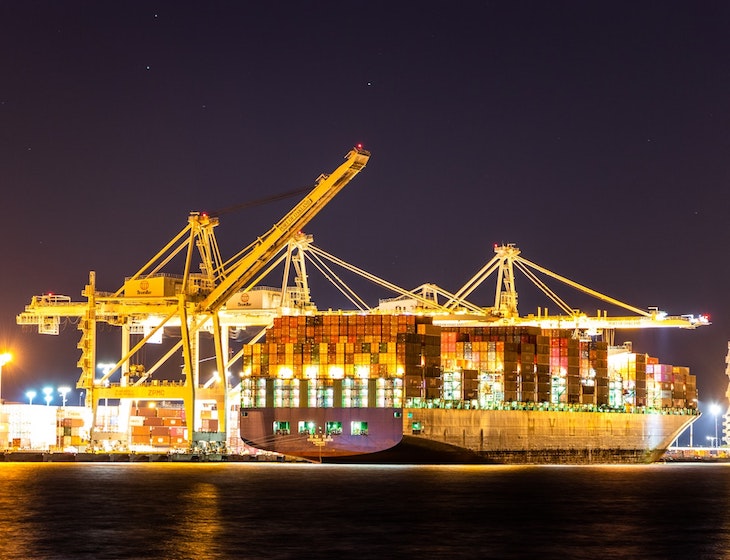 China's zero-Covid policy continues to threaten supply chains with the Ningbo lockdown impacting LCL shipments.
Port operations in Bangladesh resume following Cyclone Sitrang.
Port and rail workers in the UK take further industrial action over disputes about pay.
China Doubling Down on Covid Once Again
China is once again in the news following the recent pledge by Xi Jinping to continue its zero-Covid policy. A reported 1,000 new Covid cases daily nationwide has been enough to trigger more curbs and restrictions across the country in recent weeks. Chinese cities including Beijing, Guangzhou, Wuhan and Xining have ramped-up measures to prevent the spread of Covid, strengthening public checks and locking down some residential areas after experiencing a growing number of cases. In Zhengzhou, an outbreak at a factory that employs about 300,000 people and is known as the largest producer of iPhones in the world, has been put into lockdown. The plant has made assurances that the restrictions imposed on workers are having minimal impact on operations.
While China continues to pursue its zero-COVID policy, placing strict limits on travel and movement in regions with even the smallest outbreaks, supply chain issues may occur. We will keep customers updated with any news of impact to the movement of cargo at the earliest opportunity.
Covid Lockdown in Ningbo Impacting LCL Shipments
The lockdown at the Beilun district in Ningbo is creating some delays in the movement of cargo. While port operations are exempt from restrictions and operations are taking place as normal at the port and terminals; manufacturing, warehousing and transportation are being affected to varying degrees. 48-hour validated testing is mandatory for cross-province trucking services which is particularly affecting LCL shipments where factories are not able to get goods to consolidation warehouses. Cargo that cannot be sent to Beilun warehouses due to the imposed transportation restrictions is being diverted to Shanghai warehouses. Cargo that is already in warehouses in Beilun will continue to be handled and loaded as normal. We will keep customers updated with further news at the earliest opportunity.
Port Operations in Bangladesh Resume Following Cyclone
You will have seen in the news the devastation that Cyclone Sitrang made after striking southern Bangladesh last week. Nearly 10,000 homes were destroyed or damaged by the storm that flooded cities and forced a million people to evacuate. While the heavy winds and rain caused much damage to buildings and infrastructure, the main challenge now is restoring power to the millions who are without electricity. Operations at ports in Bangladesh were suspended during the week but have since resumed with operations now running as normal with no major immediate impact. 
UK Strikes Affecting Supply Chains
Hundreds of dock workers are in the midst of a third round of industrial action at the Port of Liverpool as the ongoing dispute over pay and job security rolls on. The current phase of industrial action will run until 06:00 on Monday, 7th November. 
The RMT union last week cancelled the planned rail strike on November 3rd after being made aware that it would have clashed with the annual Royal British Legion poppy day appeal. RMT union members working at Network Rail are now set to walk out November 5th, November 7th and November 9th. During the days of industrial action, only 20% of normal train services are expected to run. Freight will be given priority over passengers, however some disruption to rail freight is inevitable.