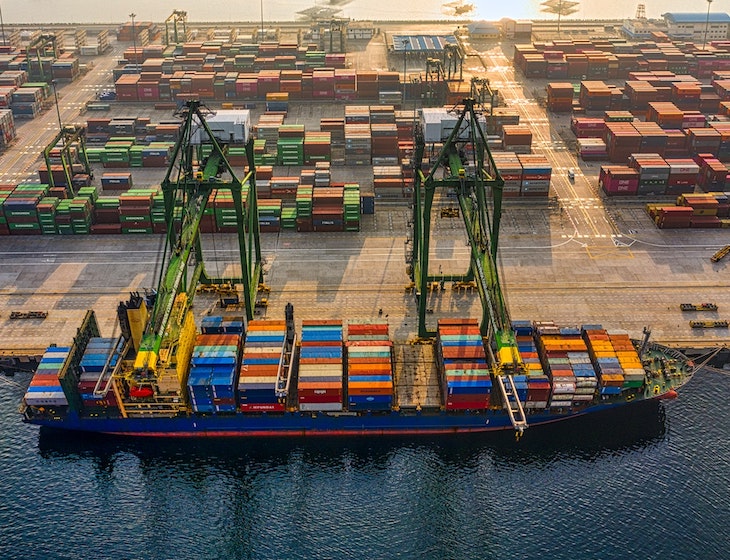 More blank sailings are announced this week as carriers continue to manage capacity amid falling global demand. Ningbo lockdown is lifted but areas across China remain with restrictions imposed. Port and rail workers in the UK take further industrial action over disputes about pay.
Shipping Lines Continue to Blank Sailings from China to North Europe
There has been a big increase in the number of blank sailing advisories on Asia-Europe routes in the last week. The continued weakening demand for cargo has prompted carriers to omit further sailings with the aim of balancing capacity in the network. Carriers are hoping the early Chinese New Year in 2023, falling on 22 January, will boost demand in late November and December, but until then they will continue to remove more capacity to try to prevent the market declining any further. We are expecting further contractions in the market in the coming weeks and anticipate that shipping lines will likely carry on taking capacity out of Asia-North Europe routes for the foreseeable weeks to come.
Ningbo Lockdown Lifted but Zero-Covid Threat Persists
The lockdown at the Beilun district in Ningbo has been lifted. The easing of transportation restrictions means that cargo will no longer need to be diverted to Shanghai and will once again be able to be delivered to Beilun warehouses where it will be handled and loaded as normal. We expect a short period of catch-up on the LCL shipments that were delayed by the lockdown, with no prolonged period of disruption.
Elsewhere in China, curbs and restrictions continue to affect localities across the country experiencing a growing number of cases. None of the current areas with restrictions imposed are having any detrimental impact on the movement of cargo. Chinese cities including Beijing, Guangzhou, Wuhan and Xining have some residential areas in lockdown. In Zhengzhou, an outbreak at a factory known as the largest producer of iPhones in the world, has restrictions imposed on the 300,000 people it employs. It is being reported however that the lockdown is having minimal impact on operations.
While China continues to pursue its zero-COVID policy, placing strict limits on travel and movement in regions with even the smallest outbreaks, supply chain issues may occur. We will keep customers updated with any news of impact to the movement of cargo at the earliest opportunity.
Fourth Strike Announced at the Port of Liverpool
Hundreds of dock workers are in the midst of a third round of industrial action at the Port of Liverpool which will run until 06:00 on Monday, 7th November. Meanwhile a fourth round of strikes for Liverpool's dock workers has already been announced, and although there has not yet been confirmation by the Unite union, is said to be taking place between 14th and 21st November.

UK Rail Strikes to Begin This Weekend
RMT union members working at Network Rail are set to walk out this weekend with strikes taking place on November 5th, November 7th and November 9th. During the days of industrial action, only 20% of normal train services are expected to run. Freight will be given priority over passengers, however some disruption to rail freight is inevitable.