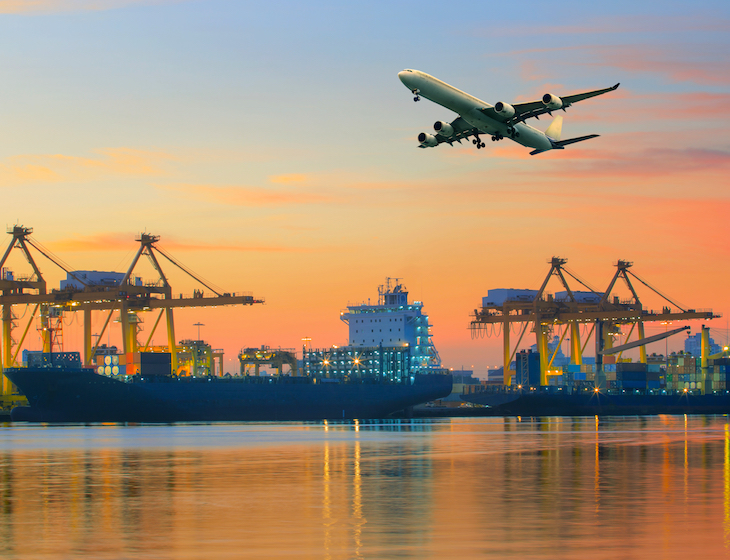 Guangzhou is the latest area impacted by China's zero-COVID policy but movement of cargo is not being affected. Continued weakening demand prompts carriers to omit further sailings in order to manage capacity. The Port of Liverpool strike is cancelled with a deal in reach, as Heathrow handlers announce walk-outs.
Further Blank Sailings Announced Despite CNY Approaching
Once again this week there have been more blank sailings announced on Asia-Europe routes for the coming weeks ahead. The continued weakening demand for cargo has prompted carriers to omit further sailings with the aim of balancing capacity in the network. Due to the fall in global demand, we are not expecting to see the usual spike in demand in the run up to Chinese New Year this year. As Chinese New Year in 2023, falls earlier than usual on 22 January, there may be an incline in demand in December, but until then carriers will continue to remove more capacity to try to prevent the market declining any further.

Guangzhou is the Latest Area Impacted by China's zero-COVID Policy
The southern Chinese manufacturing hub of Guangzhou is the latest to see lockdowns amid a rise in COVID-19 cases, as the government presses ahead with the strict zero-COVID policy. Residents in residential districts encompassing almost 5 million people have been ordered to stay at home from 11th November until November 13th while enhanced population testing takes place. We are not seeing any impact on cargo flows at the moment as daily operations of Guangzhou port terminals, trucking, warehousing and customs are running as normal. 
China is increasing restrictions in some of its biggest cities including Beijing, Guangzhou, Wuhan and Xining all of which have some residential areas in lockdown. None of the current areas with restrictions imposed are having any detrimental impact on supply chains. While China continues to pursue its zero-COVID policy, trade is complicated by ever-changing quarantine regulations and supply chain issues may occur. We will keep customers updated with any news of impact to the movement of cargo at the earliest opportunity.
Heathrow Ground Handler Strikes Announced
Customers may have seen the announcement in the press that 700 of Heathrow's workers involved in ground handling, airside transport and cargo will take part in three days of strike action later this month over a pay dispute. The union representing the workers, Unite, has warned that the strike action starting on November 18 and running to November 21 will cause "disruption, cancellation and delays" to flights operating from Heathrow terminals. We would like to reassure customers that as we route our air freight cargo to Stansted airport, most shipments should not be adversely affected. However we may see some delays as a result of the strike action on Qatar Airlines flights if the routing is into Heathrow and then trucked to Stansted. Our team will be in contact to advise you if any of your cargo is impacted.
Port of Liverpool Strike Cancelled
We were pleased to be notified this week by officials at the Port of Liverpool that an agreement has been reached by the Port and the Unite union which will be put to dock workers in a vote. Due to the change in position, Unite has called-off the planned strike which was due to commence on 14th November 2022. Union officials have stressed that the strike has been cancelled, but the concluding details must be finalised.
UK Rail Strikes Off and then Back On
The strikes planned for November 5th, November 7th and November 9th were called-off. However the very late notice that the RMT union gave before the first strike day presented a lot of operational challenges and resulted in disruption of services nationwide. However it has been announced in the last few days that train drivers at 12 rail companies will strike again on the 26th of November. During the day of industrial action, a limited number of normal train services are expected to run. Freight will be given priority over passengers, however some disruption to rail freight is inevitable.