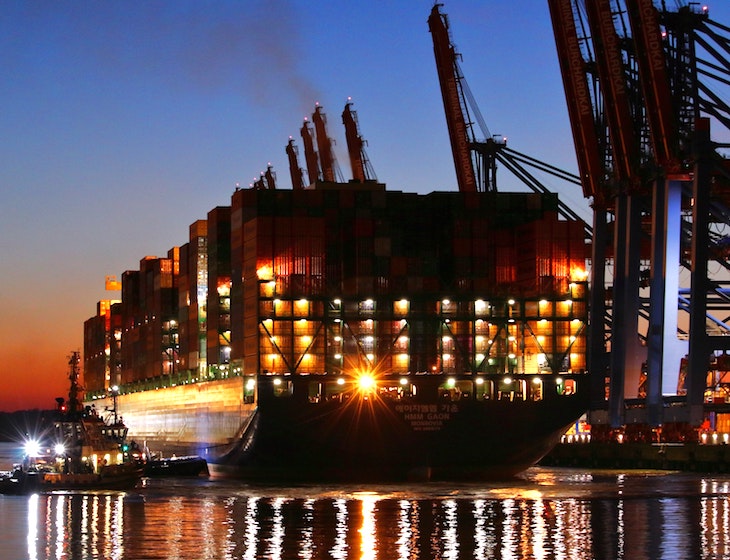 The Guangzhou lockdown is extended, but movement of cargo is not being adversely affected. Carriers continue to manage capacity to mitigate weakening global demand. Heathrow ground handlers to walk-out this weekend.
Guangzhou Lockdown Extended but Impact on Flow of Cargo Minimal
The Chinese government continues to pursue its zero-COVID policy by increasing restrictions in areas with outbreaks. Some of its biggest cities including Beijing, Guangzhou, Wuhan and Xining currently have some residential areas in lockdown. At the present time, none of the areas with restrictions imposed are having any significantly detrimental impact on supply chains.
Last week we informed customers that the southern Chinese manufacturing hub of Guangzhou was the latest to see lockdowns amid a rise in COVID-19 cases. On Monday, the lockdown affecting residential districts encompassing almost 5 million people was extended by authorities until November 19th. We are not seeing any significant impact on cargo flows at the moment as daily operations of Guangzhou port terminals, warehousing and customs are running as normal. There may be challenges with trucking into and out of the area which has travel restrictions imposed, but at the present time we are not seeing any delays.
While China continues to pursue its zero-COVID policy, trade is complicated by ever-changing quarantine regulations and supply chain issues may occur. We will keep customers updated with any news of impact to the movement of cargo at the earliest opportunity.
Carriers Continue to Pull Capacity
Over the last few weeks we have seen carriers pulling a significant amount of capacity from Asia to Europe routes to mitigate the impact of falling demand. The number of blank sailings of vessels to Northern Europe has been well over and above the usual seasonal norms due to the continued weakening demand for cargo. There is uncertainty about the likelihood of any kind of bounce-back in the run up to Chinese New Year this year. Until any demand incline materialises, carriers will continue to omit sailings in order to manage capacity.
Heathrow Ground Handler Strike Begins Today
Strike action by Heathrow's workers involved in ground handling, airside transport and cargo will begin today over a pay dispute. Unite union has stated that the 72-hour strike will lead to "disruption, delays and cancellation" for Heathrow airport flights. We would like to reassure customers that as we route our air freight cargo to other airports, most shipments should not be adversely affected. 
UK Rail Strike Planned for 26th November
Train drivers at 12 rail companies will strike again on the 26th of November which is likely to cause travel chaos across the country. Aslef, the union representing train drivers said that it was still waiting for a pay offer from employers, despite a series of talks. During the day of industrial action, many rail services will be brought to a complete halt. Freight will be given priority over passengers, however some disruption to rail freight is inevitable. There are currently no more national rail strikes planned by the RMT.