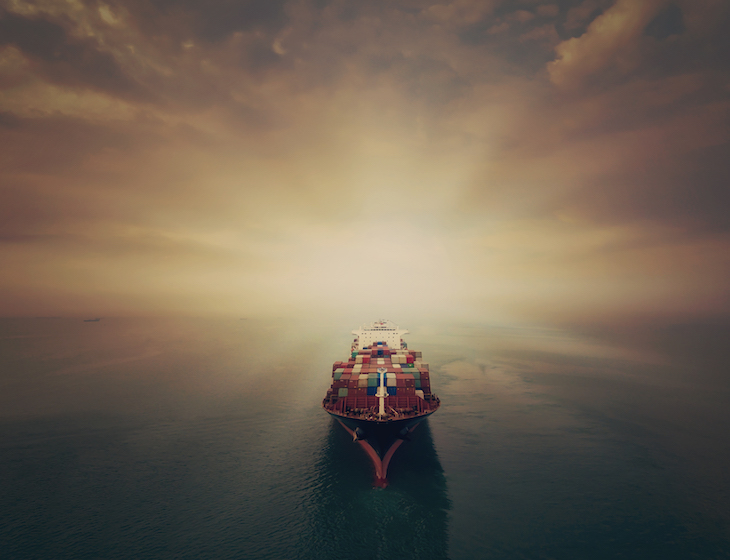 Blank sailings are announced for January as Carriers continue to manage capacity in the lead up to Chinese New Year. Christmas strikes by UK Rail and Border Force workers to cause significant disruption over the holiday period.
Further Blank Sailings Announced for January
Carriers are blanking more sailings than ever before as seasonal vessel utilisation hits new lows, with the usual Chinese New Year peak not materialising. The quiet end-of-year shipping season, as a result of the continued weakening demand for cargo, has resulted in carriers omitting further sailings with the aim of balancing capacity. 
Usually we would expect to see a very busy January ahead of Chinese New Year, but there won't be the usual spike in demand this year. As a result there have been further blank sailings announced for January and we expect that shipping lines will continue to suspend services into the New Year. 
With capacity continually being withdrawn, we are experiencing potential challenges with schedules changing at the last minute. We will keep customers updated with any news of impact to the movement of cargo at the earliest opportunity.
Rail Strikes over the Christmas Period to Cause Significant Disruption
Rail and road passengers are facing disruption as the UK rail strikes get under way. The walkouts began earlier this week and a second 48-hour strike begins today, ending at 6.30pm on Saturday 17th December.
The UK is preparing for significant travel disruption over the Christmas period with further strikes planned from 18:00 Saturday 24 December until 06:00 Tuesday 27 December 2022. Strikes are also planned for the New Year (3rd, 4th, 6th, 7th January).
The rail strikes are likely to bring the network to a halt and are expected to have a knock-on effect with roads anticipated to be significantly busier on the days affected. As we've seen with previous rail strikes, freight will be given priority over passengers, however disruption to rail freight is inevitable.
Border Force Workers Christmas Strike to Impact Air Freight
Around 1,000 Border Force workers will strike from Friday 23 December until New Year's Eve – Saturday 31 December 2022. Heathrow, Gatwick, Birmingham, Manchester and Cardiff airports will be impacted, with the processing of cargo expected to take longer during this period. We would like to reassure customers that as we route most of our air freight cargo to Stansted airport, most shipments should not be adversely affected. Our team will be in contact to advise you if any of your cargo is impacted.
Felixstowe Port Pay Dispute Comes to and End
On a more positive note, workers at the Port of Felixstowe have agreed to end their dispute over pay with officials after a deal was reached. This follows two walk-outs in August and September that brought the port to a halt for a number of weeks. 
Trade union Unite said 90 percent of members at the Port of Felixstowe have accepted an 8.5 per cent pay rise and a one-off payment of £1,000, starting from January 1 2023. The agreement brings the possibility of further strike action to an end.
We thank you for your trust and support throughout 2021 and wish you and your families a happy and peaceful Christmas and New Year.