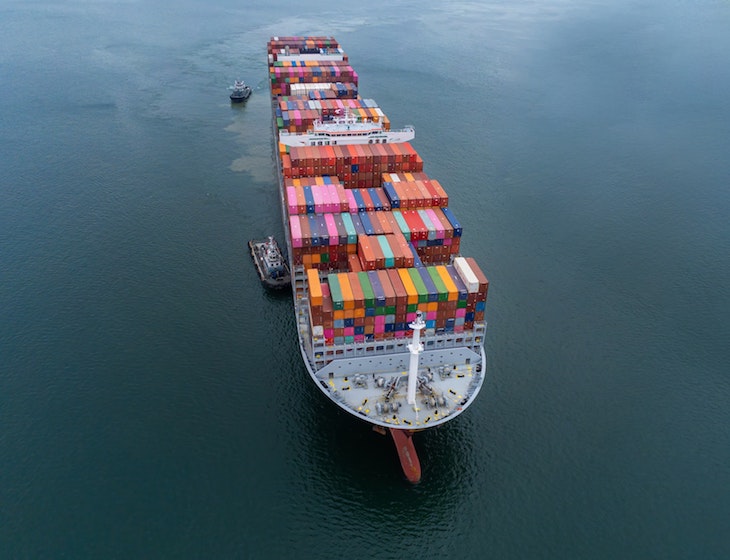 Further blank sailings are announced for January as carriers continue to manage capacity over the Chinese New Year period. Despite the surge in Covid cases in China, movement of cargo is not currently being impacted. January strike action by UK Rail workers to cause disruption to rail freight.
Further Blank Sailings Announced for January
As a result of the slump in demand and the expected quiet period after Chinese New Year on 22 January, carriers have announced a high number of blanked sailings from Asia to North Europe for several weeks in January. The cancellation of sailings in the weeks prior to Chinese New Year is almost unheard of; usually we wouldn't see any omissions at this time of year due to the unfailing huge spike in demand. However the surge has not materialised this year resulting in shipping lines attempting to balance their networks to match the reduction in demand.
With capacity continually being withdrawn, we are experiencing potential challenges with schedules changing at the last minute. We will endeavour to rebook cargo to remaining vessels in advance to minimise disruption for customers. We will keep you updated with any news of impact to the movement of your cargo at the earliest opportunity.
China's Covid Surge Currently Not Impacting Supply Chains
There have been many reports in the press over the last few weeks about China's recent wave of Covid infections which is spreading rapidly and overwhelming hospitals and intensive care units in many cities. The significant easing of its zero-Covid policy, shifting towards a new stance of living with the virus, was announced by the Chinese government in December. 
While the easing of restrictions comes as positive news and it is hoped that these measures will begin to restore production output in China and, in turn, help curb global inflation, the huge rise in Covid cases has created concern about potential impact to supply chains. However we would like to reassure customers that at the present time, we are not seeing any meaningful impact on cargo flows or any significant delays. 
After almost three years of restrictions over the Chinese New Year holiday, and with testing no longer required for cross-regional travel, many people will take the opportunity to return home to be with family. It is expected that millions of people will travel over the coming weeks, creating concerns of a further surge in infections. 
January Rail Strikes to Cause Disruption to Rail Freight
Train services will once again be disrupted by industrial action as RMT union members begin another two-day strike starting today. Only about 20% of trains are expected to run during the 48-hour stoppage by thousands of members of the RMT union. Most train services should return to normal by lunchtime on Sunday, after four weeks of disruption resulting from industrial action.
The rail strikes are likely to bring the network to a halt and may have a knock-on effect on road traffic. As we've seen with previous rail strikes, freight will be given priority over passengers, however disruption to rail freight is inevitable.