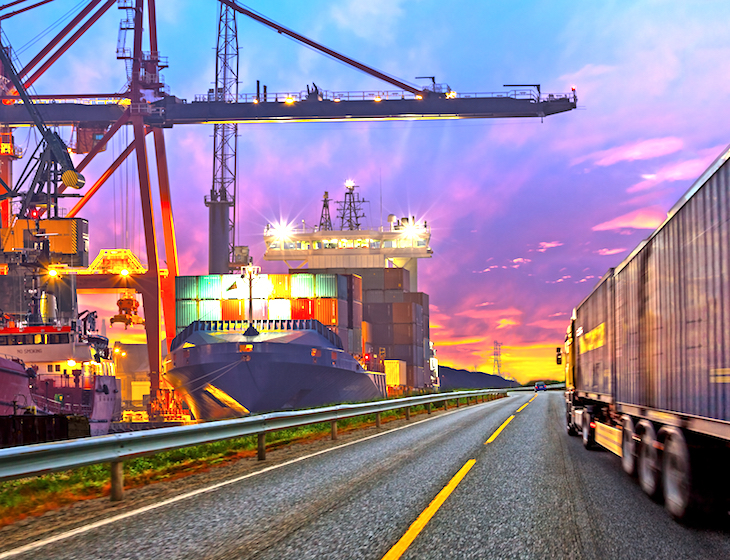 Currently, a minority of UK businesses, comprising less than 10%, are involved in exporting. However, engaging in export activities presents numerous opportunities for businesses to enhance their competitiveness and expand. Companies that participate in international trade experience increased productivity, foster innovation, and diversify their risk exposure. Notably, exporting serves as a substantial driver for growth.
UK Exports Post Pandemic
Exports experienced a significant boost due to the favourable depreciation of the pound following Brexit, leading to remarkable growth and a notable expansion of businesses' global market presence beyond the EU. However, the subsequent impact of the pandemic in 2020 dealt a substantial blow to export performance. 
Post-pandemic, UK exports have shown signs of recovery and resilience. Despite the relatively modest underlying growth in UK goods exports since 2020, according to the Office for National Statistics (ONS), 2022 witnessed a growth in UK exports across all industries with a greater increase resulting from exports to non-EU countries. Early indicators for 2023 suggest a decline in UK exports due to a drop in global demand.
UK Exports Outlook
Projections indicate that the underlying weakness in UK trade is likely to persist over the remainder of this year, with a slight decline expected in export volumes predicted for 2023. However, for businesses that have been hesitant about entering the export market, there are encouraging prospects arising from new trade agreements, including the Comprehensive and Progressive Agreement for Trans-Pacific Partnership (CPTPP). These trade deals offer potential opportunities for businesses to explore and expand their export activities, providing a positive outlook for those considering international trade.
How PFE Can Support Your Exports Business
We've been working with our customers to manage and consolidate their Exports supply chains. Our Export service covers the majority of the globe. Working closely with external carriers around the world, we can offer you access to a comprehensive network covering:
Asia

Indian Subcontinent

Middle East

Europe

Australia

USA and Canada
We are able to help you with all of your Exports needs from everything from domestic pick-up to final delivery. Including:
Arranging and managing several different transport methods for a shipment, if they're needed

Advising on rules and regulations and help you navigate the complexities of more challenging markets

Acting as an intermediary when you're transporting to a new market
Our goal is to get your consignment to your overseas customers quickly and efficiently at the lowest possible cost. We will also work with you to ensure a trouble-free transaction and relieve you of the burden of compliance regulations.
We understand the importance of swift and efficient export customs clearance. That's why our team of experts works tirelessly to tailor solutions that meet your requirements and avoid any unnecessary delays.
Managing the intricacies of UK exports can present difficulties. If you are engaged in exporting from the UK, our team is ready to provide support. PFE specialises in ensuring the safe export of diverse cargo. Our wide-ranging logistics services include expert road freight, sea freight, and air freight solutions that establish connections between the UK, the EU, and destinations worldwide. 
For more information about our range of Exports Services or for a quote, please get in touch.