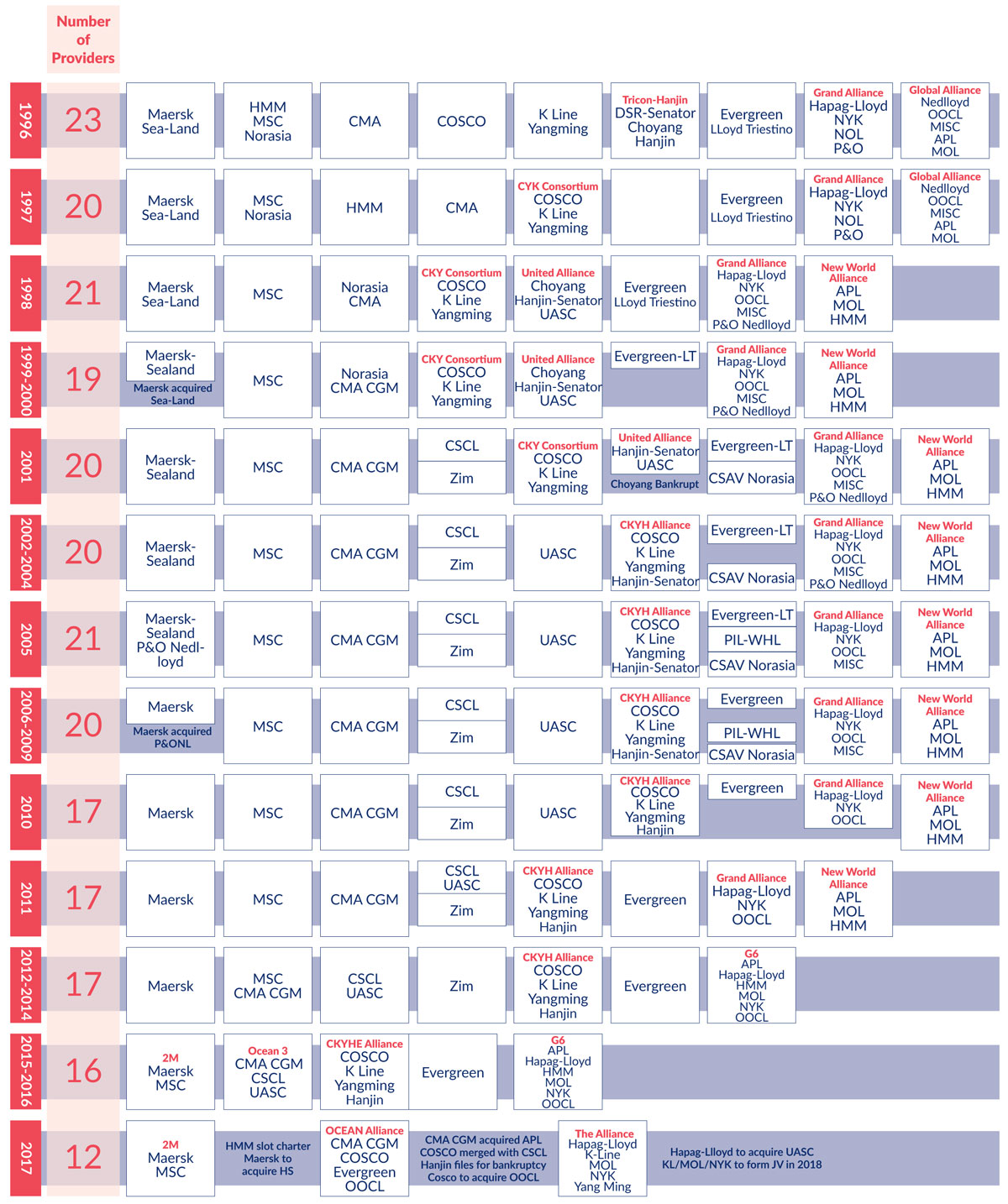 In the last 20 years there has been huge consolidation within the Container Shipping Industry. Just looking at the Asia to Europe trade we have seen the number of carriers reduce from 23 to what will become 9 in 2018. Those 9 carriers will be operating within only 3 Alliances.
What has caused this?
The market and industry over the last few decades has been extremely fragmented and as a result suffered from considerable price volatility.
The larger carriers have been able to benefit from economies of scale unlike the smaller carriers who have not. This has led to a number of mergers and acquisitions.
What does it mean for today's market?
Fewer, more financially robust, service providers should mean greater stability in service offerings and less volatility in market rate levels. This will avoid the 'boom and bust' scenarios we have seen over recent years.
There are still fluctuations in transits and service quality presently after the transition of alliances in 2017. However this variance is settling down and will stabilise even further as we enter 2018.  
What does it mean for PFE's customers?
We work with strong reliable partners who offer the fastest and most flexible services  supported with space commitments to our customers.
These factors combined with our absolute determination to provide the best service levels possible continue to ensure we are well placed to work with you to meet your importing needs.
To download a pdf of our Alliances Progression Infographic click here.