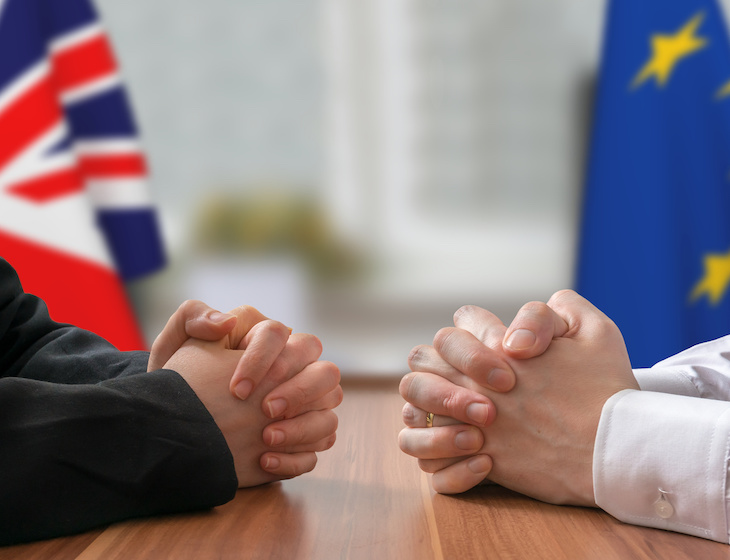 Businesses in the UK that currently import/export goods with the EU have been sent letters from HMRC outlining the actions that are required to be prepared in the event of the UK leaving the EU without a deal on March 29th 2019.
The latest letter has been published on GOV.uk and will be posted to businesses this week. It includes information on:
Preparing to make customs declarations

Changes HMRC will introduce to make importing easier via the Channel Tunnel and roll-on/roll-off ports

Changes to VAT and VAT IT systems planned that will apply to both Imports from the EU and non-EU countries
The letter from HMRC announces the introduction of new Transitional Simplified Procedures (TSP) for customs, to make importing easier via the Channel Tunnel and other roll-on/roll-off service ports for the initial period after the UK leaves the EU, should there be no deal.
The letter asks businesses to register for TSP. Once registered, they will be able to transport goods into the UK without having to make a full customs declaration at the border, and will be able to postpone paying for import duties.
You can sign-up for TSP online from 7 February at www.gov.uk/hmrc/eu-simple-importing.
You will need an Economic Operator Registration and Identification (EORI) number in order to register for TSP online. To register for your (EORI) number, if you haven't done so already, go to www.gov.uk/hmrc/get-eori.
(These changes do not apply to trade across the Northern Ireland-Ireland land border. HMRC will set out information about the arrangements for trading with Ireland as soon as they can.)
If you're exporting, you'll need to register for the National Export System at www.gov.uk/guidance/export-declarations-and-the-national-export-system-export-procedures.
HMRC have also published new guides on GOV.uk on:
If you you require assistance, we would be happy to help. Please don't hesitate to get in touch:
Imports Team on 01376 533042.
Customs Team on 01376 533006.
We will keep you posted on further developments as and when they occur.